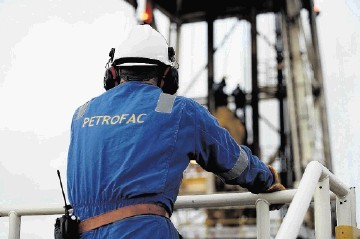 Petrofac chief financial officer (CFO) Tim Weller said yesterday he was leaving the company with "a powerful franchise at its heart" as it recovers from the slump in oil prices.
Mr Weller, who quits the energy service giant for a similar role at security firm G4S in October, added there had been "a lot of mileage" in his five years at Petrofac.
He said he had enjoyed the job, despite the ructions caused to the industry by the oil price crash, and he was leaving Petrofac operating in international markets that were "relatively robust".
Speaking after Petrofac announced a return to net profits during the fist half of 2016, Mr Weller said the firm had a strong bidding pipeline for new contracts, with more than 20 £380million-£1.1billion deals currently under negotiation.
Petrofac said first half net profits totalled £9.2million, compared with losses of £139.1million a year earlier, while revenue was up by more than 22% at nearly £3billion.
The firm has finally shaken off the financial impact of delays to work on Total's now operational Laggan-Tormore gas plant in Shetland, which wiped £77million off first half 2016 profits.
Meanwhile, Alastair Cochran, previously transition head of global strategy and business development at BG Group, has been unveiled as Petrofac's new CFO.
Mr Cochran, 46, will join the company on October 3 and following a short handover, formally succeed Mr Weller at that month's board meeting.
Petrofac also confirmed the floating production facility for the Greater Stella Area in the UK North Sea was now on location, following modifications at a shipyard in Poland.
The company said its order backlog stood at "high levels", giving it "excellent revenue visibility" for the second half of 2016 and 2017.
Chief executive Ayman Asfari added: "We have delivered a positive set of results for the first half of the year, reflecting good project execution.
"We are on track to meet expectations for the full year 2016.
"While there have been few project awards in our core markets in the year to date, we have a strong pipeline of bidding opportunities and we are actively bidding on a large number of projects."
Recommended for you

Funding growth for energy transition 'not a problem' for BP, says CEO