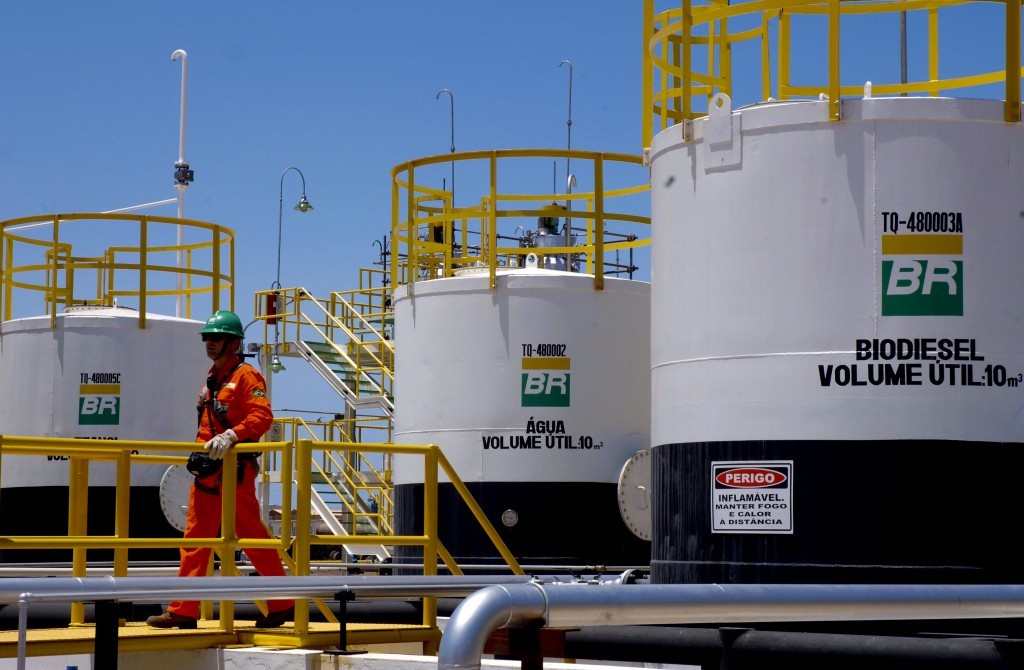 Petroleo Brasileiro SA reduced investments by 25 percent and is accelerating asset disposals in its latest business plan as it downsizes to withstand low international oil prices amid Brazil's deepest two-year recession on record.
The 2017-2021 plan, the first drafted under Chief Executive Officer Pedro Parente, focuses on accelerating debt reduction and retreating from peripheral businesses such as biofuels, fertilizers and petrochemicals, the state-controlled company said in a statement Tuesday.
Petrobras, as the Rio de Janeiro-based oil producer is known, has reduced its five-year investment goal to $74.1 billion, down from from $98.4 billion in the most recent plan. The shares gained 1.9 percent at 9:37 a.m. in New York.
Investors are closely watching the company's ability to reduce leverage after its debt surged during the commodities boom because it was subsidizing fuel imports as part of a government push to control inflation. Net debt-to-EBITDA is expected to fall to 2.5 in 2018, faster than the internal leverage targets set in previous plans.
"This is likely to please the market given the cut in investment," said Caio Carvalhal, an analyst at brokerage Brasil Plural CCTV.
Petrobras is pursuing one of the most ambitious divestment plans since BP Plc sold more than $30 billion in a downsizing strategy after the Deepwater Horizon oil spill.
The state-controlled company plans to raise an additional $19.5 billion from divestments in 2017 and 2018, more than the $15.1 billion asset sale target for the two years through the end of 2016. The focus of future investments will be on deep-water projects with low break-even costs, the company said.
Domestic oil production is targeted to grow to 2.77 million barrels a day in 2021, with total oil and gas production, including foreign operations, reaching 3.4 million barrels of oil and equivalents.
Petrobras planned to produce 2.7 million barrels a day of oil in Brazil in 2020 in the previous plan.
Petrobras is developing the largest group of offshore discoveries this century in the South Atlantic, and said it will prioritize partnerships with other producers to share experience and technology.
"The long-term story is highly dependent on higher oil prices to provide cash-flow debt reduction," Bank of America Merrill Lynch analysts Frank McGann and Vicente Falanga Neto said in a September 14 note to clients.