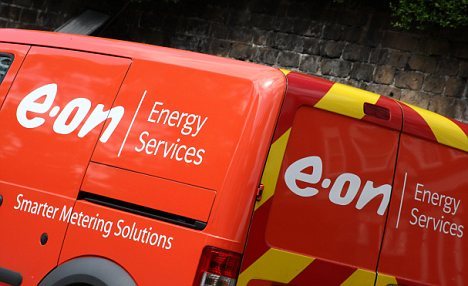 E.ON is paying out a total of £3.1million after missing appointments with customers and then failing to compensate them.
Ofgem said the energy giant had already paid £1.2million to affected customers and would pay a further £1.9million to charities for falling "well short" of consumer standards.
The regulator said E.ON's agents missed appointments as required by the Guaranteed Standards, which require suppliers to meet minimum requirements including when they need to visit customers' premises.
The company told Ofgem in 2014 that it had missed some appointments with customers and had not made amends by paying compensation.
Ofgem said it had worked with the company to agree a redress package rather than take formal enforcement action.
It said the £1.9million going to charity includes helping service personnel through National Energy Action's Help for Heroes scheme.
Ofgem chief executive Dermot Nolan said: "E.ON fell well short of the high standards we expect for consumers when it missed appointments and then failed to compensate customers.
"It's crucial that suppliers provide their customers with a fast and effective service, and make amends when things go wrong."
An E.ON spokesman said around 24,000 residential and small business customers had received payments.
He said: "As part of the Guaranteed Standards, we make a payment to our customers when our representatives don't arrive at a customer's property for an appointment when we say they will. We also make a further payment to the customer if the initial payment is not made within 10 working days.
"As outlined in the Ofgem statement, we identified and updated Ofgem that we had not consistently made these payments – £20 for a failed gas appointment and £22 for a failed electricity appointment – between 2011 and December 2015 to some of our customers. To fix this we have written to customers who have been affected to say sorry, explain what has happened and to give them a cheque for the missing amounts."
Recommended for you

SSE fined £9.8m over 'excessive' grid payments to Foyers