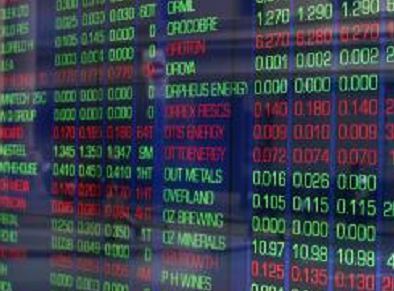 The UK's top-flight index burst back through the 6,900 mark as investors cheered an output-limiting deal struck by the Opec oil cartel.
Oil majors led the charge on the London market after the group reached its first agreement in eight years to reduce oil output to a range of 32.5-33 million barrels per day – a drop of around 700,000 barrels.
The FTSE 100 index was up 72.38 points to 6,921.9, as Royal Dutch Shell B leapt more than 5% or 106p to 2,001.5p, while rival BP rose around 4% or 20.2p to 452.5p.
The global glut of crude has depressed oil prices for more than two years and weakened the economies of oil-producing nations.
The deal was reached after several hours of talks in the Algerian capital, though output levels must still be finalised at an Opec meeting in Vienna in November.
Brent crude prices climbed more than 6% to beyond 49 US dollars a barrel in early morning trading following the announcement, before edging down 0.3% to 48.55 US dollars a barrel.
Cheer spread across European markets, with Germany's Dax up 0.8% and the Cac 40 in France soaring 1.6%.
Connor Campbell, financial analyst at Spreadex, said it was surprise that Saudia Arabia had been willing to back an output cut.
"Traditionally Opec's de facto leader, closely followed by Iran, has been the biggest obstacle to any deal.
"However, with the Saudis finally embracing the need for a cut, alongside the fact that reportedly Iran won't be made to cut production but rather temper its post-sanctions removal ambitions, it seems that come November an agreement could actually be in place."
Positive sentiment in the wake of the deal gave a lift to London-listed mining giants, with Glencore rising 6.5p to 215.9p and Anglo American up 41p to 964.9p.
However, overall gains on the London market were pegged back after a profit warning from outsourcing giant Capita caused its shares to plunge.
Capita was off more than 28% or 270.5p to 682p after it said pre-tax profits would come in at between £535 million and £555 million for the full year, compared with previous forecasts of £614 million.
The firm blamed a slowdown in "specific trading businesses", one-off costs incurred on a Transport for London (TfL) congestion charging contract and "continued delays in client decision-making".
On the currency markets, the pound was down 0.2% against the US dollar at 1.299 US dollars as it continued to be depressed by comments from Minouche Shafik, a key member of the Bank of
England's Monetary Policy Committee (MPC), who said on Thursday that further stimulus is likely to be needed as the UK stomachs a "sizeable economic shock" from the Brexit vote.
Sterling was also 0.1% lower against the euro at 1.258 euro.
Recommended for you

Upstream giants: The 10 largest oil and gas fields starting up in 2022