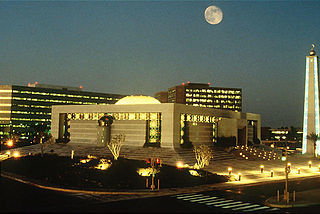 The world's biggest oil company is planning to sell shares in the entire business and not just in its refining or distribution operations, its chief executive officer said in an interview.
Saudi Arabian Oil Co., known as Saudi Aramco, will announce "very soon" a list of investment banks and consultants advising it on the initial public offering, CEO Amin Nasser said in Bahrain. without specifying a date. It plans to list shares on the Saudi stock market and is also considering foreign bourses in London, Hong Kong and New York, he said. Its plan to sell a stake of about 5 percent could value the company in trillions of dollars.
"We need to do a lot of internal work to prepare for this listing," Nasser said. "We are listing a part of the entire company, and not just downstream," he said, referring to operations including refining and distribution.
Saudi Arabia, under pressure from lower crude prices, wants to sell shares in Aramco in early 2018 as part of an effort to generate revenue and reform its economy. The government hopes to raise about $100 billion from the planned IPO of its flagship asset.
"There are no obstacles for the IPO of Aramco," Nasser said. "It's going very smoothly, and we are on target. We achieved a lot of progress so far. People have to appreciate the size of Aramco and its complexity."
Recommended for you

Prices slide for Aramco but upstream spending climbs