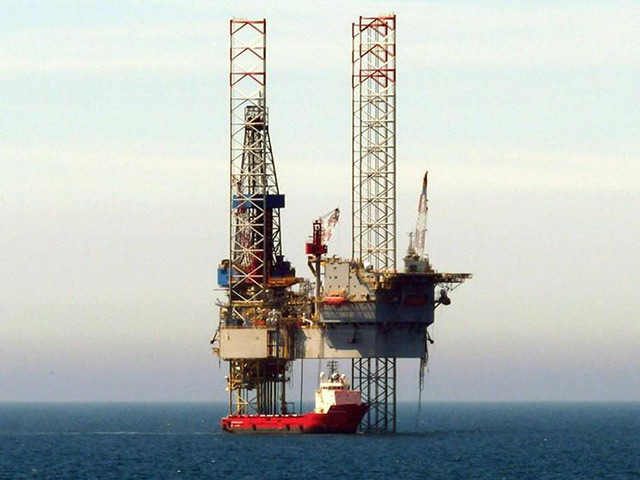 Noble Group Ltd., the embattled commodity trader backed by China's sovereign-wealth fund, has agreed to sell its U.S. energy unit to Calpine Corp. for $800 million plus working capital, saying the deal largely completes a drive to raise $2 billion. The shares jumped in Singapore.
The sale of Noble Americas Energy Solutions includes the repayment of working capital, estimated at an additional $248 million, Noble Group said in a filing in Singapore on Monday, citing the figure in its audited year-end accounts. Calpine costed the working-capital payment at a net $100 million, according to a separate statement. The transaction is expected to close in December.
The sale may aid Noble Group's turnaround, after the Hong Kong-based company was mauled by the rout in commodity prices, mounting losses and a liquidity squeeze. Chairman Richard Elman told Bloomberg News last month the company is on track to raise $2 billion by cutting costs and selling assets, including NAES, which was once considered core under former Chief Executive Officer Yusuf Alireza. While the sale may help the trader become leaner, it's also losing key assets, according to KGI Securities (Singapore) Pte.
"The market will be receptive," said Nicholas Teo, a strategist at KGI. "This is essentially a continuation of the rationalization of the company, which includes sale of assets to shore up their financials. Whether this marginalizes their business going ahead or not remains to be seen."
Noble Group's shares advanced as much as 9.4 percent to 21 Singapore cents, the highest since June, and traded at 20.5 cents at 9:44 a.m. While that extends last week's 26 percent surge, the stock remains 32 percent lower this year.
"The sale of NAES substantially completes the $2 billion capital-raising initiative that we announced in June," co-CEOs Jeff Frase and Will Randall said in their company's statement. "With the divestiture, Noble will continue to reduce debt, while also funding growth opportunities."
The company's 6.75 percent notes due January 2020 rose 4.9 cents last week to 85.4 cents on the dollar, the most in four months, according to Bloomberg-compiled prices. The securities traded at 85.3 cents to yield 12.3 percent on Monday, and handed investors 45 percent return so far this year.
The San Diego-based NAES business offers supply and risk-management services to commercial and industrial customers, buying energy wholesale for sale as retail products, according to the annual report. The unit — part the Gas and Power business — has an aggregate book value of $662 million, according to Noble Group's statement on Monday. Houston-based Calpine is an independent power producer.
"This transaction is highly cash flow and credit accretive," said Thad Hill, president and CEO at Calpine. "In addition to expanding our retail customer sales channels and product offerings, we will more than double the volume of retail load we are capable of serving across the country."
The plan to sell NAES was announced in May on the same day that former-CEO Alireza said he was resigning. Alireza had previously described the unit as among those that he wished to retain as he sought to mend the company's finances. He was replaced by Randall and Frase.
Noble Group has been assailed in the past 20 months by the plunge in commodity prices, questions over its accounting and a sinking share price. Ratings companies have cut its credit to junk as it posted losses, was removed from the Straits Times Index and faced diminished liquidity.
It will take between one and two years, to get the company to the right size and back to profitability, Elman said last month. Earlier this year, Noble Group completed a rights issue that raised about $500 million with the support of China Investment Corp.
"It's not too far off the price that was cited, given a lot of buyer interest and competitive bidding process," said Terence Lin, an assistant director of bonds and portfolio management at fund research iFast Corp. "For bond investors, the sale is a key milestone. The refinancing risk appears to be alleviating."
Recommended for you

Noble and Maersk sell North Sea rigs in $375m deal, paving way for merger