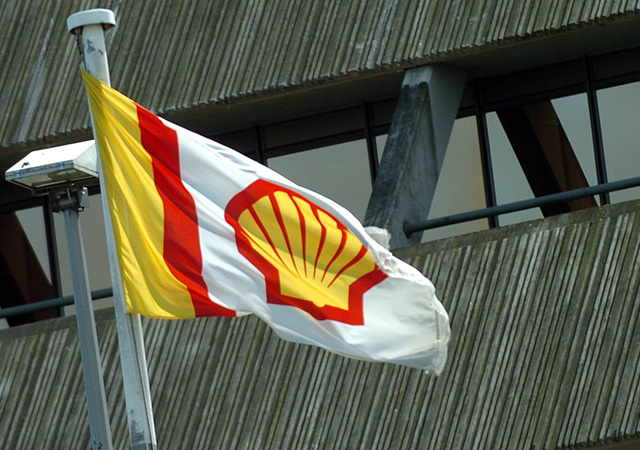 Oil major Shell has revealed it has made 1,000 job losses from its North Sea operations since the global decline in oil price.
The figure was given as the company announced pre-tax profits of $1.86billion in the third quarter of 2016.
Chief financial officer Simon Henry said cost-cutting measures from the UKCS had been "enough" to make it "profitable" again.
The firm has been able to make reductions of between 30 to 50% on its assets.
Henry said one of the improvements seen had "sadly" been from the loss of 1,000 staff.
He said the firm was "still operating better" than it had been in 2014 as a result of the redundancies.
Shell was not able to "rule out" further changes in the number of jobs lost.
The firm's third quarter production was 3.6million barrels of oil equivalent per day.
Henry said the improvements in North Sea operations had been made not just by Shell but across the wider industry.
He also said Shell was looking forward to the start-up of both Schiehallion and Clair Ridge – both operated by BP – but of which Shell has "significant" shares.
Henry said: "Schiehallion, that should come on stream in the not too distant future and Clair the back end of next year.
"The North Sea is looking considerably better than it was."
Earlier this year it was revealed the company could divest some of its North Sea assets as it looks to streamline its portfolio.
Recent chatter amongst investors has suggested private-equity firm Siccar Point and chemical giant Ineos have both put themselves forward to seize some of these assets.
Henry said a small number of North Sea assets had already been sold, which includes the Maclure oil and gas field.
He said it was still "early to say" regarding the sale of others.
The finance boss said: "It's still too early to say whether we'll actually see a deal . We are looking at it in a responsible way."
When asked how Shell viewed a second independence referendum Henry said it was one to leave "for the politicians".
But he said Shell had previously made clear its opinion the UK would be "better together" rather than Scotland becoming an independent nation.
He said Shell continues to have a "significant base" in the North Sea and said it was in a "better place" than two years ago.
Shell's third quarter production was 3.6million barrels of oil equivalent per day.
Capital investment was $7.7billion during the quarter. Shell is on track to deliver reduced capex of $29billionn for 2016.
It firm expects its capital investment to be around $25billion in 2017.
Total dividends distributed to shareholders in Q3 amounted to $3.8billion.
Mr van Beurden said: "Shell delivered better results this quarter, reflecting strong operational and cost performance. But lower oil prices continue to be a significant challenge across the
business, and the outlook remains uncertain.
"Our investment plans and portfolio actions are focused firmly on reshaping Shell into a world-class investment case at all points in the oil-price cycle, through stronger returns and improved free cash flow per share. We are making good progress towards this aim in spite of current challenging market conditions.
"The integration of Shell and BG is now essentially done and has been completed well ahead of plan. It's been an important catalyst for the significant and lasting changes we are making to the company's working practices, cost structure and portfolio."