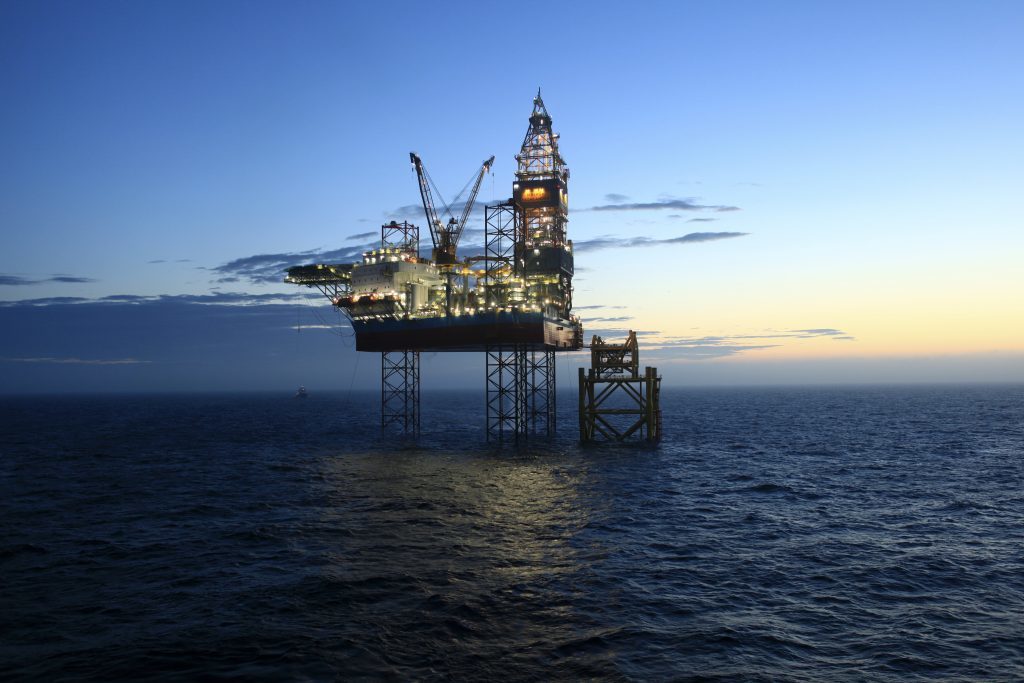 Profits dived at Danish conglomerate Maersk in the third quarter despite strong showings from its oil and drilling businesses.
The group, which is splitting into separate transport and energy companies, said Maersk Oil's break-even had been reduced to below $40 a barrel for 2016.
Drilling on the company's Culzean field in the North Sea started in September.
But the group said it had continued to be "significantly impacted by market imbalances, leading to sustained low container freight rates and a low oil price environment".
Pre-tax profits totalled $731million, down 32% on the same quarter last year, while revenues dipped 9% to $9.2billion, as its terminals and shipping businesses struggled.
Maersk chief executive Søren Skou said the group's underlying profit of $426million was "unsatisfactory, but driven by low prices".
Mr Skou added: "For the second quarter in a row Maersk Oil delivered a positive result driven by strong cost performance and production efficiency.
"Also Maersk Drilling delivered strong profits, driven by termination fees and good cost performance.
"The implementation of the new strategic direction and the restructuring of the group is progressing, and we look forward to sharing further details at the capital markets day on December 13."
Recommended for you

Big Oil faces headwinds after record $199 billion profit haul