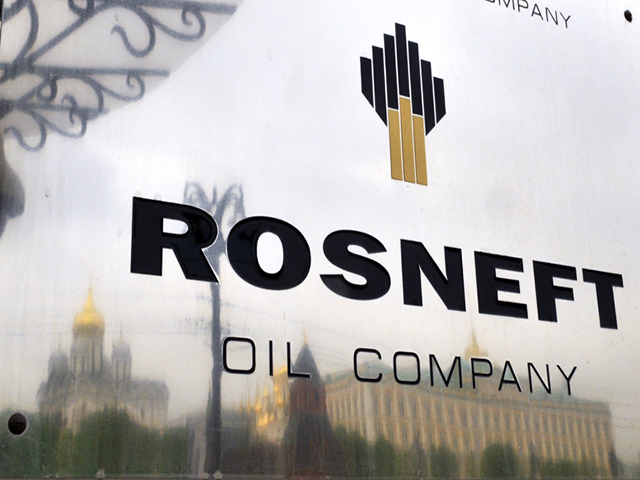 Rosneft PJSC said third-quarter profit dropped 77 percent as a decline in export duties lagged behind slumping prices.
Net income fell to 26 billion rubles ($400 million) from 112 billion rubles a year earlier, the Moscow-based company said in a statement on its website. That was below the 44.4 billion ruble average estimate of five analysts surveyed by Bloomberg. Sales fell 5.6 percent to 1.22 trillion rubles, while earnings before interest, taxes, depreciation and amortization rose, beating estimates.
Rosneft has taken advantage of a weak ruble that curbs costs and a Russian tax system that cushions producers from lower prices to increase drilling and boost output. That has allowed the company to retain its share in traditional markets, while developing new ones in the Asia-Pacific region.
"In the third quarter of 2016, the environment on the commodity markets remained difficult," Rosneft Chief Executive Officer Igor Sechin said in a statement. "Additional pressure on the company's profitability was from considerable negative export duty lag effect."
Russia's oil export taxes are set each month and move a step behind the oil price. The lag in levying the duty can create an additional burden when crude is declining consistently, while benefiting producers during rising prices.
Ebitda was 292 billion rubles in the quarter, higher than the 274-billion ruble analyst estimate. Last year, the company reported the profit measure at 244 billion rubles.
Oil output rose 1 percent to 4.15 million barrels a day in the quarter from a year earlier as Rosneft increased development drilling by 42 percent to 6,987 kilometers (4,342 miles) in the first nine months of the year.
Net debt rose to $26.1 billion rubles as of Sept. 30 from $23.4 billion three months earlier, while free cash flow remained at $1.3 billion, according to the statement. The company said it had more than $20 billion in cash and equivalents on its balance sheet at the end of the period.
The oil producer must repay $3.8 billion of debt maturing in the fourth quarter, $12.9 billion in 2017 and $12.4 billion in 2018, according to a company presentation.
Rosneft said it had 627 billion rubles of liabilities under repurchase agreements due in 2017 and the first quarter of 2018, as it renews borrowing, according to the statement. The company used its corporate bonds as an instrument in the transactions.
Shares declined 0.7 percent to 348.45 rubles by 11:11 a.m. in Moscow, reversing initial gains of 0.6 percent.
Recommended for you

Malaysia's Petronas doubles profits as oil and gas markets remain volatile