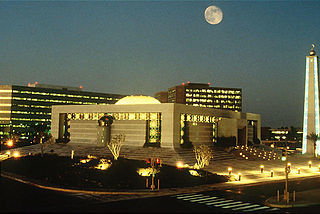 Oil stocks were sliding on Monday after Saudi Arabia pulled out of a meeting with oil producers, raising questions over whether an output deal which could support floundering prices will be struck this week.
Shares in BP and Royal Dutch Shell sank in early trading, falling 0.5% and 1% respectively.
It weighed on the UK's blue chip index, with the FTSE 100 down by 0.4% at 6,812.12 points.
Sterling fell 0.3% against the US dollar to 1.243, and dropped 0.77% against the euro to 1.168.
Brent crude prices rose 1.5% to 46.79 US dollars per barrel, after falling to one-week lows on Sunday.
A meeting between Opec and non-Opec producers which was set to take place on Monday was cancelled following news that Saudi Arabia would not be sending a delegate.
It was meant to take place ahead of the official meeting between the oil cartel's members in Vienna on Wednesday, which investors hope will result in a deal to cut or freeze production in a bid
to support prices.
Michael Hewson, chief market analyst at CMC Markets UK, said: "As per usual it's all about who will have do the business of cutting or capping output, with both Iran and Iraq reluctant to cut or cap too much, while Russia has paid lip service to a production freeze only.
"Without an agreement from these three, any prospect of a deal is dead in the water, and while no-one will want to do Saudi Arabia any favours, if there is no deal oil prices could fall further, and back below the July lows just above 40 dollars a barrel."
Across Europe, the French Cac 40 was trading lower by 0.95%, while the German Dax was down by 1%.
Milan's FTSE MIB fell 1.77% as Italian bank shares including UniCredit and Banca Popolare di Milano slid ahead of a crucial constitutional referendum that will see Matteo Renzi step down as Prime Minister if it fails.
Neil Wilson, a senior market analyst at ETX Capital, said: "Sunday's referendum on constitutional reform is Italy's Brexit moment and a No vote would send tremendous shockwaves through the markets and the banking system.
"It could also heap pressure on the euro. Already crushed post-Trump, the euro could hit parity with the dollar if Renzi loses as Italy's place in the eurozone could be doubt."
In UK stocks, Aberdeen Asset Management shares rose nearly 2.5% despite being stung by £32.8 billion of outflows in the year to September 30, with pre-tax profit falling from £491.6 million to £352.7 million.
The asset manager said "economic and political newsflow" was weighing on investor sentiment.
Shares in JD Sports rose 3% following news that it has acquired Go Outdoors for £112.3 million from its private equity owners.
Homewares retailer Dunelm saw shares rise 0.7% after announcing it would splash out £8.5 million to acquire rival WS Group, which consists of Worldstores, Achica and baby retailer Kiddicare.
Recommended for you

The great drilling rig migration: jacking up and shipping out