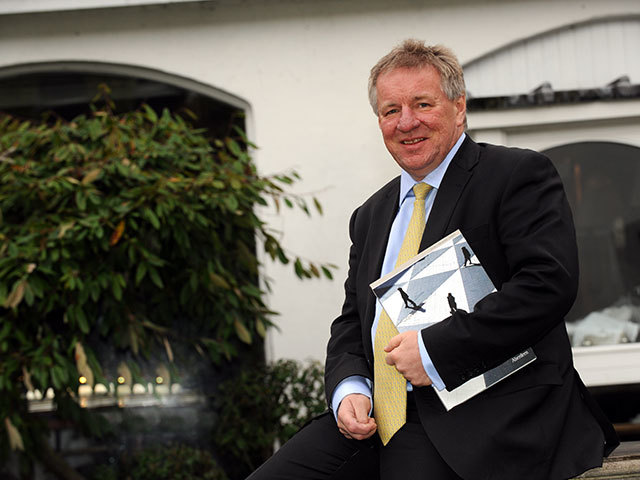 President-elect Donald Trump will "make America feel good again" – and deliver a boost to global markets – as he presses ahead with plans for a spending spree in the US, a leading asset manager has said.
Martin Gilbert, the chief executive of Aberdeen Asset Management has endorsed "Trumponomics" – a word used to describe the effects of the president-elects' proposed tax cuts and $1trillion infrastructure spending plan.
Mr Gilbert added that Mr Trump is "doing and saying all the right things now that he has won the election" – although he suggested that market watchers should take his pre-election promises with a grain of salt.
His comments came as Aberdeen Asset Management revealed how the post-Trump election boom in US equity markets has taken a toll on its profits as investors withdrew almost £33billion from its emerging market-focused funds.
He said: "Things were going pretty well – there was a lot of good sentiment and we were starting to see flows back in.
"And then our good friend Mr Trump won, which I'm sure is good news for the world's economy – but short term not great news for emerging market equities.
"My view is he will make America feel good again, which will drag in imports from emerging markets – so I think they will do reasonably well. And the world economy will do pretty well.
"He is doing and saying all the right thingsnow that he is won the election."
He added: "As you and I both know, you should never believe that politicians are going to do what they say during an election campaign."
Mr Gilbert said the US Federal Reserve would have no problems raising long-dated bonds from government corporations with "vast cash piles sitting offshore" or pension funds to finance Mr Trump's ambitious investment plans.
"What the central bank should be doing is issuing very long term debt at these 200-year low interest rates," he said.
"There is a market for 50-year debt or even 100-year debt. There has never been a better time to issue long term debt."
Mr Gilbert has had occasion to meet Mr Trump in person in Aberdeen prior to his election campaign. Is this the advice he would offer to the next president of the United States now?
"I haven't had the chance to advise him since he was elected – and I didn't expect him to get elected," Mr Gilbert admitted. "His inclination to borrow and build – I think he'll surprise on the upside. He'll be an able president."
Speaking of the surprise result of the US elections he added: "It just goes to show how little awareness we have of what is really going on in the world."
I think he'll surprise on the upside. He'll be an able president
Recommended for you

Funding growth for energy transition 'not a problem' for BP, says CEO