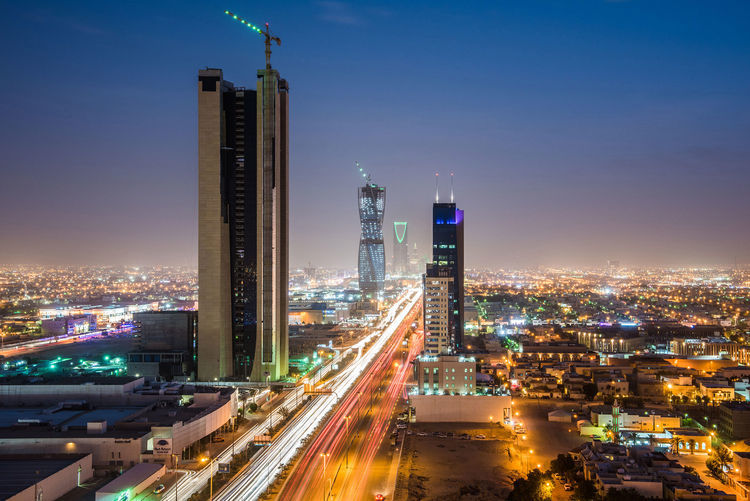 Saudi Arabia is transferring 100 billion riyals ($27 billion) to the sovereign wealth fund to boost investments and diversify from oil.
The funds will be allocated to the Public Investment Fund from the kingdom's reserves, according to a statement on the state-run Saudi Press Agency on Wednesday. The PIF, as it's known, will focus on international and domestic deals including some "high yield opportunities in the local market that support the private sector," it said. The new funding represents an increase of about 17 percent to the PIF's existing 600 billion riyals of assets.
Saudi Arabia is planning to transform the PIF from a domestically focused investment firm into a $2 trillion sovereign wealth fund as the OPEC member seeks to boost non-oil income. The fund made some of its highest-profile deals this year, including a $3.5 billion investment in taxi-hailing app Uber Technologies Inc. and plans to put as much as $45 billion into a $100 billion global technology fund formed by Japan's SoftBank Group Corp.
The PIF, which is led by ex-Saudi Fransi Capital banker Yasir Alrumayyan, is taking a 50 percent stake in Dubai-based businessman Mohamed Alabbar's investment vehicle Adeptio. It's also contributing $500 million to Alabbar's plan to create e-commerce firm Noon.
The country's plans also include transferring to the sovereign wealth fund the ownership of oil giant Saudi Arabian Oil Co. and proceeds from that company's initial public offering. The fund — with about $100 billion worth of shares in listed local companies, including Saudi Basic Industries Corp. and Saudi Telecom Co. — plans to increase the proportion of its foreign investments to 50 percent by 2020, from 5 percent now.
In March last year, the fund was transferred under a committee controlled by Deputy Crown Prince Mohammed Bin Salman. Prince Mohammed, in his role as head of of Economic and Development Affairs Council, chairs the board of the fund. It had previously been managed by the Saudi Ministry of Finance.
Recommended for you

Saudi Aramco posts blowout annual profit and raises dividend