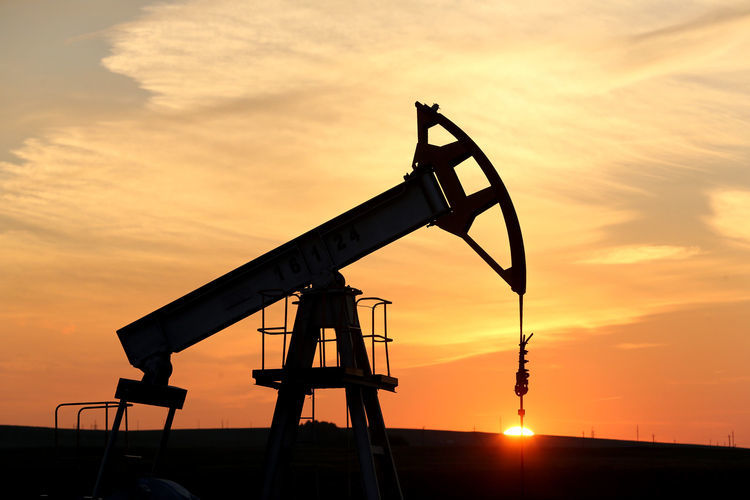 Oil prices have soared as the Opec cartel gathered in Vienna in an attempt to thrash out a deal to tackle the global supply glut.
Brent crude prices broke back above the 50-dollar mark, rising more than 8% to 51.11 US dollars a barrel, as investors grew confident that major producers would end their infighting and find an outcome to support prices.
The optimism comes after a deal appeared to be a distant hope on Tuesday, as it emerged that Opec's top producer Saudi Arabia was at loggerheads with Iran over how best to cut production.
The Saudis have been hesitant to shoulder the lion's share of a cut, while Iran has resisted reducing its own production as it attempts to recover output levels hit by years of sanctions.
But as ministers headed into their closed decision-making session, comments from both sides suggested a compromise was near.
Khalid Al-Falih, the Saudi oil minister, said: "We have agreed to a waiver from a cut to Iran in recognition of the impact of the sanctions on their economy and their industry."
Iran's oil minister, Bijan Zanganeh, confirmed that "for Iran, no reduction, no freeze."
Opec unveiled the framework for the deal in September which would seek to trim around 1.2 million barrels a day off the cartel's total production of more than 33 million barrels daily.
Brent crude prices have fallen nearly 50% since their peak of around 100 US dollars a barrel in June 2014.
The slide in prices has delivered cheaper petrol at the pumps for motorists, but hammered the financial performance of blue-chip energy companies.
However, even a full Opec cut is unlikely to restore crude prices to the levels seen two years ago, before increased output from the US and other non-Opec countries led to oversupply.
Oil majors were leading the charge on the London Stock Exchange, as the Brent crude price rose ahead of the outcome of the Vienna meeting.
Royal Dutch Shell B was the biggest riser on the London market, up more than 4%, while rival BP jumped 3% higher.
Neil Wilson, senior market analyst at ETX Capital, said: "The latest we're hearing is that a deal has been done on the numbers and discussions are now under way on the monitoring committee.
"However, in the latest twist, it looks like any cut will be dependent on non-Opec members agreeing to limit output.
"Therefore, getting this deal done may be down to Russia in the end – there is still potential for an agreement to come unstuck. Russia seems to be considering a 200,000-a-day cut and Opec wants 600,000 a day less from non-members.
"Monitoring will be crucial to ensure that members of the cartel are not pumping more than they claim to be. The problem for Opec is that it's virtually impossible to track all the shipments reliably, so this will be a key detail."
Recommended for you

Historic oil glut amassed during pandemic almost gone