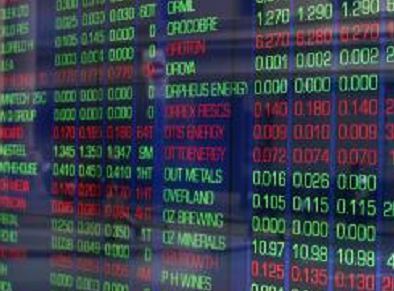 Stock markets worldwide rode out a tumultuous 2016 after a barrage of political shocks and experts are warning the year ahead will be every bit as volatile and unpredictable.
With Donald Trump's inauguration as US president due in January and the UK set to formally kick off Brexit negotiations when it triggers Article 50 by the end of March, the start of 2017 is set to be eventful.
Add to this elections in France, Germany and the Netherlands and the stage is set for another uncertain year for stocks.
Here we ask market commentators for their outlook for markets in 2017 and where they predict the FTSE 100 Index will end the year.
:: Richard Hunter, head of research at Wilson King Investment Management:
"In many ways, 2016 was a pivotal year. Market resilience to a number of unexpected outcomes was notable and, with many of the themes likely to continue into 2017, we can confidently expect the unexpected again next year.
"Fallout from the election of Trump and the UK's Brexit vote are both stories for next year, as the full ramifications become clearer.
"Set against the global political uncertainty, investors are scrambling to understand which sectors might benefit from Trump's election.
"Infrastructure spending seems likely to be one of the few election promises that actually come to fruition, whilst the financial sector – banks in particular – have rallied on the prospect of lighter regulation. Meanwhile, the removal of Hillary Clinton's proposed pricing reforms has been positive for pharmaceuticals."
:: FTSE prediction: 7510
:: Michael Hewson, chief market analyst at CMC Markets:
"It's all about political risk, there's the French and German elections and potentially another election in Italy. There's also Greece, Italy's banks and Article 50. We could be in for another year of surprises.
"But I don't expect the FTSE to break out from the range it's been in for the last couple of years. If the pound goes down to 1.20 US dollars, then that could be the catalyst to push the FTSE higher, but I don't expect the pound to go much below 1.20 dollars."
:: FTSE prediction: 6750
:: Laith Khalaf, senior analyst at Hargreaves Lansdown:
"The fall in sterling is going to ask big questions of some sectors of the UK stock market, who face rising costs and a competitive environment in which they don't want to hike prices. Retailers and supermarkets are the most obvious examples of companies which stand to face pricing pressures in the coming year.
"At the same time interest rates are at record lows, and will probably stay anchored to zero throughout 2017. The stock market is the natural beneficiary of the low interest rate environment, as it is really the only game in town when it comes to getting a decent yield on your money.
"2017 also sees elections in France, Germany and the Netherlands, which will no doubt cause wrinkles in markets given the potential for these votes to prompt referenda on EU membership. However, this year has demonstrated the folly of predicting the outcome of political votes, not to mention the effect they may have on financial markets."
:: FTSE prediction: 7250
:: Sheridan Admans, investment research manager at The Share Centre:
"Given that at the start of 2016 there was very little probability of a Brexit vote or Donald Trump being elected, some more extreme low probability events that can't be ruled out in 2017 might be a faster pace of US interest rate hikes, an oil price rise increasing the strength of expected inflation and the possibility that the UK court hearing over Brexit could lead to a general election and throw the UK leaving Europe into doubt.
"Weaker sterling could see overseas predators chasing acquisitions, pushing merger and acquisition activity up in 2017.
"Whilst valuations in Europe look appealing, the elections in the region could provide headwinds, particularly as euro-sceptic parties continue to gain ground. Across the pond, the likeliness that the US will be returning to more normal market conditions in 2017 is promising but that is of course dependent on the details of Donald Trump's economic plans, combined with the speed in which they can be implemented."
FTSE prediction: 6800
Recommended for you

Forget Shell. Amsterdam Stock Market's Having a Knock-Out Year