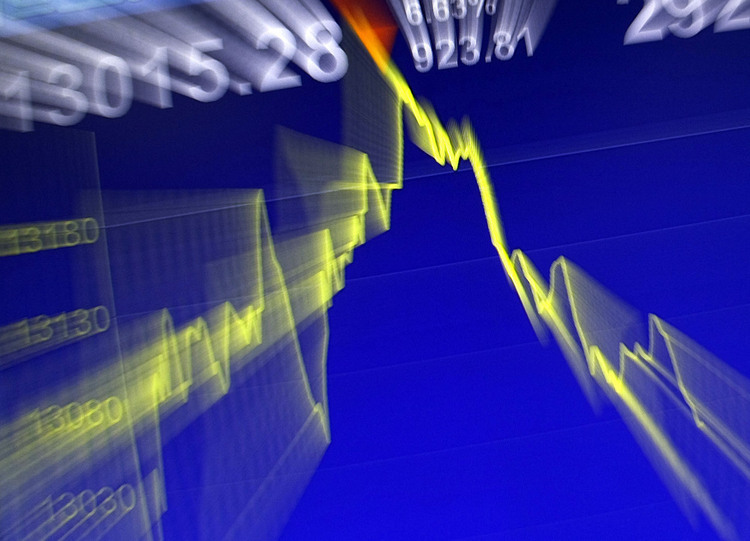 A bad day for bank stocks pulled the Dow Jones industrial average to its third straight loss on Tuesday as many of the patterns that have propelled markets since election day last year snapped into reverse.
The Dow Jones industrial average fell 58.96 points, or 0.3%, to 19,826.77, cutting into the gain it had made since Donald Trump's surprise victory in November.
The Standard & Poor's 500 index fell 6.75, or 0.3%, to 2,267.89. The Nasdaq composite fell 35.39, or 0.6%, to 5,538.73.
The main culprit for the weakness was the financial sector, whose 2.3% drop was nearly triple that of any of the other 10 sectors that make up the S&P 500.
The losses came even though Morgan Stanley on Tuesday morning joined the list of banks to report better-than-expected earnings for the fourth quarter.
Part of the reason for the losses was likely Tuesday's drop in bond yields.
Bank stocks have often been trading in the opposite direction of bond yields and the yield on the 10-year Treasury note fell to 2.32% from 2.38% late n Friday. Yields on two-year and 30-year Treasurys also sank.
Another reason may lie in how well bank stocks had been performing in the months earlier: Financial stocks in the S&P 500 jumped 17% in the two months following the election, more than any other sector in the S&P 500.
Companies that sell everyday items to consumers logged the biggest gains of the day, with those in the S&P 500 up 1.3%.
Among them was tobacco company Reynolds American, which rose 1.71 US dollars (£1.37), or 3.1%, to 57.68 dollars (£46.48) after British American Tobacco said it would buy the remaining 57.8% of the company that it does not already own.
British American Tobacco said it will pay 59.64 dollars (£48.06) per share in cash and stock.
NRG Energy rose 74 cents (59p), or 5.1%, to 15.34 dollars (£12.36) and was one of the top-performing stocks in the S&P 500 after an investment firm run by activist investor Paul Singer disclosed an ownership stake in the power company.
The biggest gain in the S&P 500 came from Noble Energy, which rose 2.66 dollars (£2.14) , or 7.1%, to 40.05 dollars (£32.27). The oil and gas company agreed to buy Clayton Williams Energy for 2.7 billion dollars (£2.17 billion) in stock and cash.
Benchmark US crude oil rose 11 cents (8p), or 0.2%, to 52.48 dollars (£42.29) per barrel. Brent crude, used to price international oils, fell 39 cents (31p), or 0.7%, to 55.47 dollars (£44.70).
Recommended for you

OPEC+ pauses as Russia sanctions and China covid rules roil crude markets