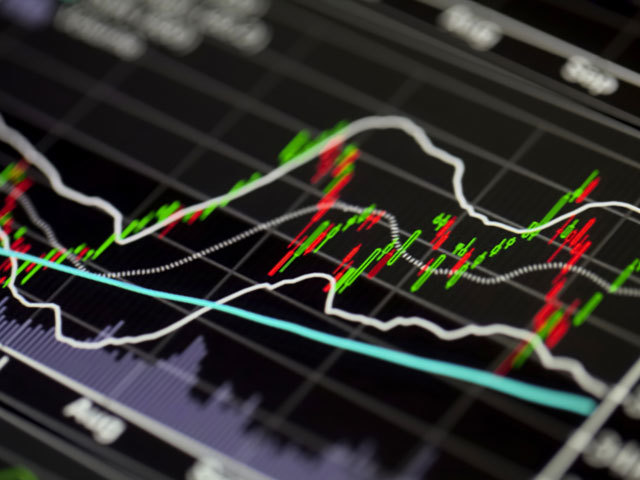 The FTSE 100 slumped and pound climbed to a one-month high, as Donald Trump's inauguration speech and protests over his presidency took a bite out of the US dollar.
Sterling rose 0.6% against the dollar to 1.244, its highest level since December 19.
Against the euro, the pound rose 0.3% to 1.160.
While Brexit-related speeches from Prime Minister Theresa May buoyed sterling last week, SpreadEx financial analyst Connor Campbell said the currency's gains "are more a case of dollar weakness than pound strength."
"The greenback, which also shed 0.4% against the euro and 0.8% against the Japanese yen, seems to have been shaken both by the apocalyptic tone set by Trump at his inauguration, and the global protests that greeted the former Apprentice host's ascension to the highest office in the land."
Investors were also looking ahead to Tuesday's Supreme Court decision which will determine whether Mrs May has the right to trigger Article 50 without a vote from Parliament.
Sterling's rise helped push the FTSE 100 lower by nearly 0.9% to 7,136.21 in early trading.
Multinational stocks on the blue chip index tend to benefit when international currencies are stronger.
Mr Trump's inauguration also sent gold higher by nearly 0.2% to 1,211.17 US dollars per ounce, as investors opted for safe haven assets including precious metals.
It helped push miners to the top of the FTSE 100 including Antofagasta up 5%, Fresnillo up 3.1%, Anglo American up 2.2% and Glencore up 1.9%.
Across Europe, the French Cac 40 and German Dax were both trading lower by nearly 0.3%.
In oil markets, Brent crude prices fell 0.3% to 55.30 US dollars per barrel (£44.41), after the US oil rig count rose last week.
It has stoked fears that an increase in US production could ultimately offset supply cuts introduced by Opec members and other major global producers in a bid to raise prices.
In UK stocks, Paddy Power Betfair was one of the worst performers on the FTSE 100. Its shares fell 2.1% after Mr Trump's shock election victory and unfavourable sporting results dented takings
to the tune of £40 million in the fourth quarter.
Bovis Homes Group was one of the biggest risers on the FTSE 250 following reports that one of the company's biggest shareholders, Schroder Investment Management, has been pushing the company to merge with its rival Berkeley Group Holdings.
Bovis shares jumped 4.3% while Berkeley rose 1.9%.
Sky shares inched higher by 0.2% on reports that the broadcaster could venture into feature film production. The news comes ahead of the the company's half-year results on Thursday.