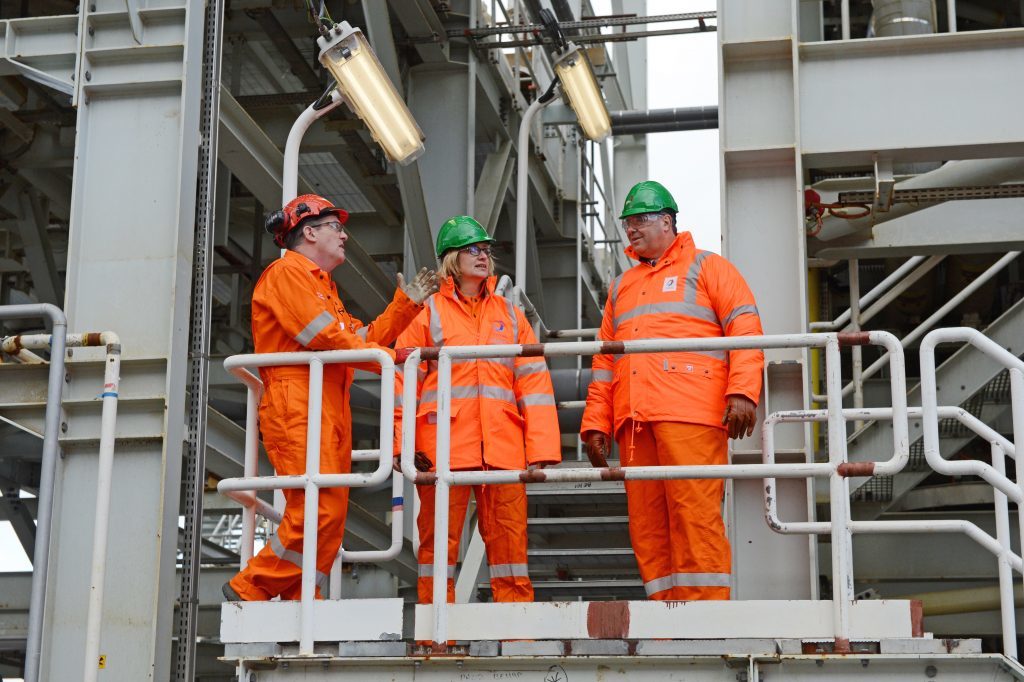 French energy giant Total said yesterday that it plans to launch about 10 new projects over the next 18 months and add "attractive resources" to its portfolio.
Paris-based Total made the bullish announcement despite its adjusted net income dropping 21% to £6.6billion in 2016.
The company delivered savings of £2.2billion last year and believes its balance sheet can support new ventures and acquisitions.
It expects to invest about £13billion in 2017.
Total also said its multi-billion pound Laggan-Tormore project west of Shetland had contributed to an overall increase in production of 4.5% last year, though annual sales for the group still sank 9% to £120billion.
First gas from the development was achieved in 2016, with supplies being delivered to the onshore Shetland Gas Plant via a 90-mile pipeline.
The company also made progress with its £8billion asset sale programme, which is around 80% complete.
Total's sale of its stake in the North Sea Frigg UK pipeline was included in the annual report.
The board has proposed increasing the dividend to 2.45 euros per share.
Total chief executive Patrick Pouyanne said: "Brent prices were highly volatile in 2016, fluctuating between $27 per barrel and $58 per barrel, with an average of $44 for the year.
"In this difficult environment, the group demonstrated its resilience by generating adjusted net income of $8.3billion (£6.6billion) and had the highest profitability among the majors due to the strength of its integrated model and commitment of its teams to reduce the breakeven."
Meanwhile, Aker Solutions' pre-tax income slumped 60% to £26.2million for 2016 as the Norwegian energy services firm battled against the global market slowdown.
But Aker, which has a base in Aberdeen, said it had delivered strongly on major global projects and had completed two-thirds of a program to boost cost-efficiency by at least 30% by the end of 2017.
Aker chief executive Luis Araujo said: "Our companywide operational improvements gathered pace in the quarter, supporting margins amid the sustained slowdown in the oil and gas industry.
"We are also benefiting from a solid financial position and good customer relationships as we quarter-by-quarter deliver consistently strong execution on projects from Norway to Brazil and Africa."
Its board will not be recommending a dividend payment for 2016.
Aker said the outlook for oil services "remained challenging", but that there were some signs of a recovery, primarily in the brownfield segment.
The company thinks oil prices will stabilise at a higher level in 2017, while break-even costs are coming down on developments.
"This is expected to spur new industry investments and project sanctions this year," Aker added.
Recommended for you

Flurry of African exploration incoming