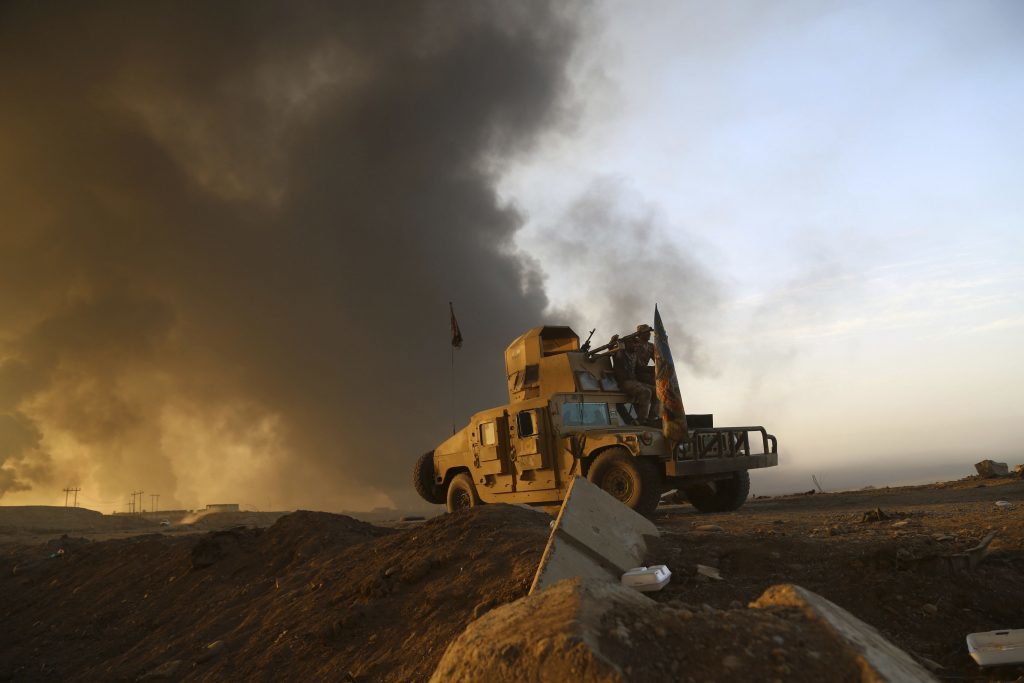 US military chiefs have denied being in Iraq to seize the OPEC nations' oil.
The move distances the defence and intelligence departments from remarks made by President Donald Trump.
Defense Secretary Jim Mattis is reported to have said that the military is not in Iraq "to seize anybody's oil" while on a visit to the country.
Mattis, on his first trip to Iraq as Pentagon chief, is hoping to asses the US backed Iraqi forces' attempts to eradicate ISIS from their remaining stronghold in the city of Mosul.
But experts claim he is likely to face tough questions over President Trump's recent actions and comment, including a temporary ban on travel to the United States and for saying America should have seized Iraq's oil after toppling Saddam Hussein's regime in 2003.
Trump is reported to have told CIA staff in January: "We should have kept the oil. But okay. Maybe you'll have another chance."
Mattis has since denied any such intent.
"We're not in Iraq to seize anybody's oil," he told reporters travelling with him.
Mattis has also clashed with the commander in chief over the usefulness of torture as an interrogation tactic.
He has also strayed away from Trump's public disagreement with the media, adding that he had no problems with the press.
The retired Marine general also wants Iraqis who aided US Forces to be exempt from Trump's travel ban.
Mattis is expected to meet senior U.S. and Iraqi officials in Iraq.
His visit comes a day after Iraqi Prime Minister Haider al-Abadi announced the start of the ground offensive on western Mosul, where Islamic State militants are essentially under siege along with an estimated 650,000 civilians.