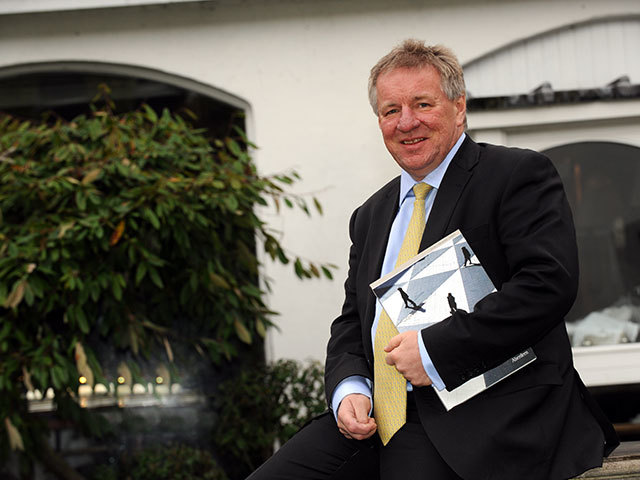 Markets welcomed news of the £11billion mega-merger that will create an asset management "powerhouse" based in Scotland.
Standard Life shares rose nearly 6% to 21.5p on the news, easily holding the top spot on London's blue chip FTSE100 index.
Meanwhile, Aberdeen Asset Management was one of the biggest gainers on the FTSE 250, closing 4% higher to 298.3p.
The deal will create a firm overseeing £660billion worth of assets and with 50 offices around the world.
Speaking at an early-morning conference call, Aberdeen's chief executive, Martin Gilbert, and Standard Life's Keith Skeoch admitted that there will be overlaps in the two firms' combined workforce of more than 11,000 employees, with about 5,800 based in Scotland where the merged company will be headquartered.
Analysts predicted that the company could cut up to 1,000 jobs as it seeks to strip out £200million of costs each year over the next three years.
But both of the men, who will become co-chief executives when the nil-sum "merger of equals" completes, said the deal would boost jobs over the long term.
Mr Gilbert insisted the companies did the deal – which is expected to complete in the third quarter of the year subject to shareholder approval – because "two plus two makes five rather than two plus two makes three".
The duo also dismissed claims that both firms were fighting a decline in investor appetite for "active" funds compared to less expensive passive funds. Aberdeen Asset Management in particular has seen investors move £105billion over nearly four years as its specialism in emerging markets and Asia took a hit due to market sentiment.
Mr Skeoch said the combined company would have significant strengths across the "risk return spectrum" between passive, fixed income, credit as well as active investment in equities and emerging markets.
He said: "This is not an issue that is black and white between active and passive.
"What this deal will do is we will have complementary suite throughout the risk return spectrum.
"That is something that very few combinations or houses can do.
"In that sense, it is strategic.
"That is why the combination is very special."
Mr Gilbert said the brand for the consumer-facing company, Standard Life, which was established in Edinburgh in 1825, will be retained, while the merger of its investment division – established in 1998 – will forge a joint brand with Aberdeen.
Recommended for you

Serica, Kistos call off £1bn merger after rival takeover bids