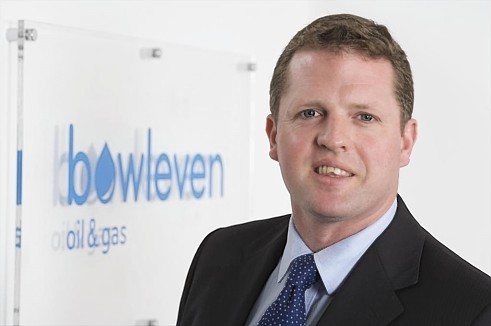 The Aberdeenshire-educated boss of Scottish oil explorer Bowleven is on the brink of quitting after realising it is "game over" for the firm's board in its power struggle with an activist investor, a report said yesterday.
Kevin Hart, the former Ellon Academy pupil at the helm of Bowleven, is poised to step down at the Edinburgh-based company's general meeting tomorrow, it added.
Bowleven chairman Billy Allan, the former chief executive of Aberdeen-based logistics firm Asco Group, and other board members will also announce their resignations, the report said.
Monaco-based investment fund Crown Ocean is believed to have now gathered enough support to have the board ousted in a bitter battle for control.
US firm Glass Lewis and Company, Institutional Shareholder Services and Pensions and Investment Research Consultants have all sided with the Bowleven board.
But Artemis Fund Managers, which had backed the board, has sold its stake in the company – reportedly putting Crown Ocean on course for victory.
Crown Ocean aims to install lawyer Chris Ashworth and restructuring specialist Eli Chahin, alongside chief operating officer David Clarkson, in the boardroom after opposing plans for a farm-out deal between Africa-focused Bowleven and Victoria Oil and Gas.
Mr Hart, previously finance director at Cairn Energy, has led Bowleven since 2006.