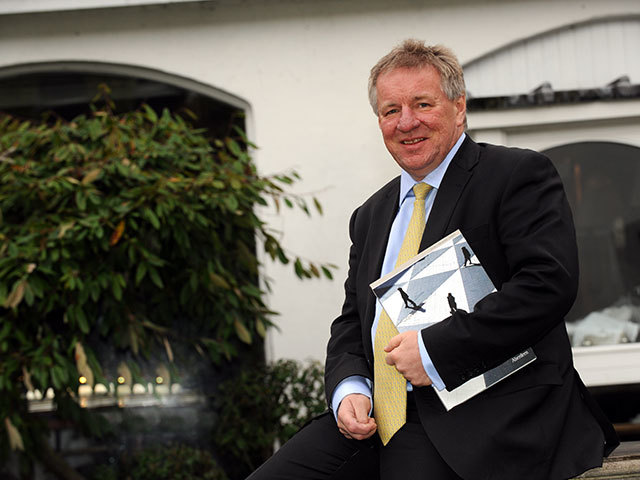 Aberdeen Asset Management (AAM) chief executive Martin Gilbert said yesterday the firm's talks with clients about a proposed merger with insurance giant Standard Life had been "constructive and positive" overall.
But he also said he understood why some investors may be nervous about the £11billion deal, which would create a Scotland-based investment powerhouse with £660billion of assets and about 9,000 employees.
Responding to reports that financial advisers, wealth managers and investment consultants are recommending clients steer clear of investing in AAM and Standard Life because of potential disruption in their investment teams, Mr Gilbert said: "In my experience, transactions of this type always make some investors nervous.
"Overall the conversations we've had with our clients have been constructive and positive.
"They understand why we're linking up with Standard Life to create a world-class investment company that will be able to compete on the global stage against the US giants.
"Clients will benefit from the deeper investment resources of the combined group, more choice in terms of investment products and even better service.
"It is understandable clients are wanting more information about the structure of the combined business and we will provide this in due course."
The proposed megamerger – the largest in Scottish corporate history – has been agreed by both companies' boards.
It will, if shareholders approve the move, see the two financial services firms become one as early as the third quarter of 2017.
A string of investment advisers and other key market players are believed to be uneasy about the prospects for clients' cash.
Reports have highlighted a growing number taking a "wait-and-see" approach until the likely implications of the tie-up are better known.
Doubts have also been raised about the proposed leadership pairing of Mr Gilbert and Standard Life boss Keith Skeoch, who would become co-CEOs under the deal.
The plan is for Mr Gilbert to focus on external operations, with Mr Skeoch looking after "the fabric of the business".
But some commentators are already suggesting the unusual job-share arrangement between two "fishing buddies" is doomed.
And the departure last week of Standard Life's head of equities, David Cumming, has fuelled fears the Edinburgh-based insurer's investment arm may struggle to retain staff.
Aberdeen-headquartered AAM was founded as Aberdeen Fund Managers (AFM) in 1983.
Recommended for you

Harbour eyes first production from Tuna in 2026 offshore Indonesia