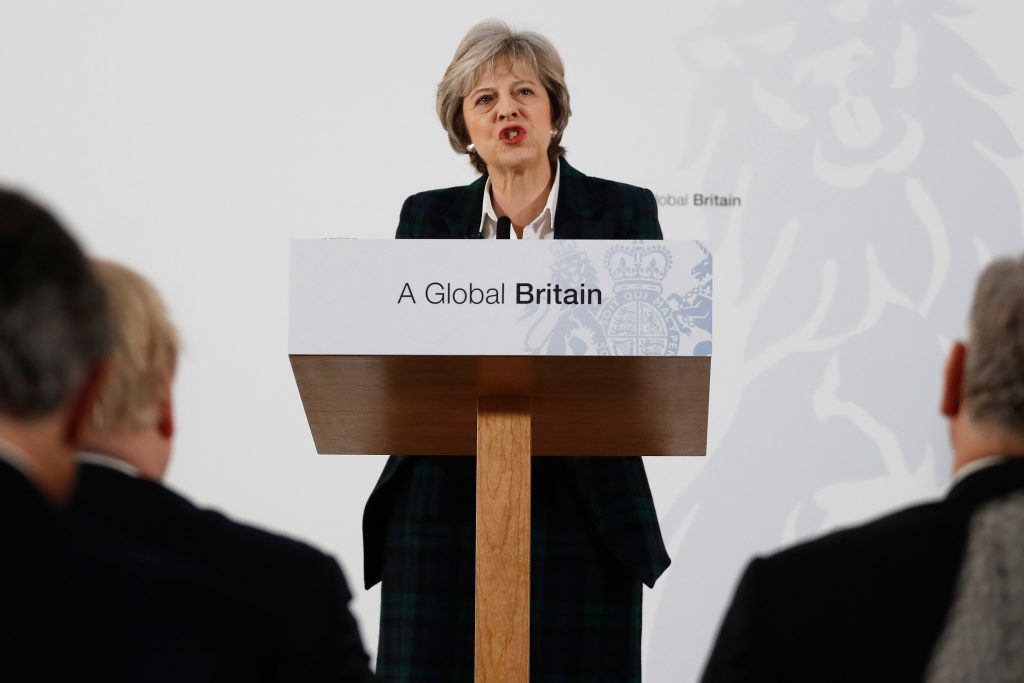 Theresa May has pushed for one of the world's largest companies to list its shares on the London Stock Exchange during talks in Riyadh.
Saudi firm Aramco is preparing for flotation and the City is pitching to host the international side of the momentous deal.
The energy giant is claimed to be the most valuable in the world and London is vying with other major financial capitals to secure the listing.
The Prime Minister, accompanied by LSE chief Xavier Rolet, "set out the advantages" of doing business in the UK to the company's boss, energy minister Khalid Al-Falih.
Around 5% of the company's shares are expected to be sold.
A No 10 official said: "In the discussion the PM has set out the sort of depth of expertise that there is in London and the UK in terms of financial services also with the supporting ecosystem – accountancy and legal and also the depth of investment opportunities that there are in the UK. That's come up at various meetings.
"The Prime Minister set out the advantages and the opportunities which are available in London (for an Aramco listing.)
"She set out the wealth of investment opportunity and proven experience that we have."
Mrs May signed a deal for Britain to help modernise life and trade in Saudi Arabia at talks with King Salman.
Over the next 13 years the kingdom wants to reduce its reliance on oil exports, increase the number of women in work and boost access to culture.
The state has long faced protests over its poor record on women's rights and is facing intense condemnation over its military action in Yemen.
Mrs May has made clear she intends to engage with the kingdom rather than "standing on the sidelines and sniping".
Recommended for you

Security risks abound for MENA oil supply