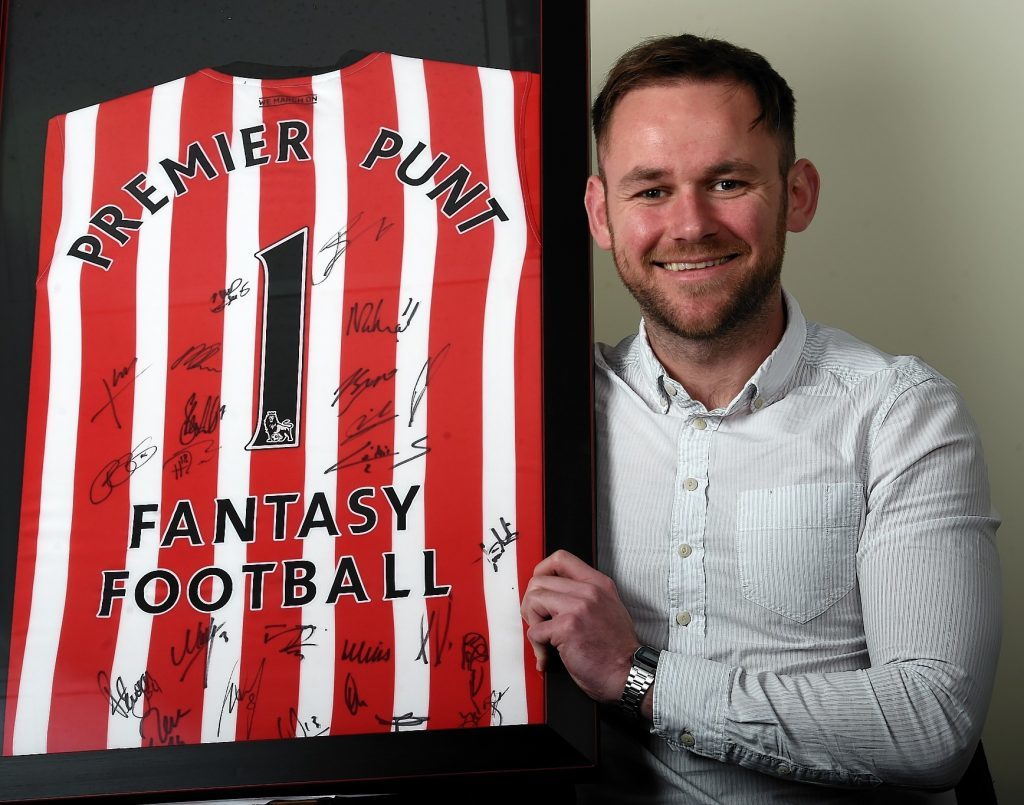 A former Aberdeen oil and gas engineer is making millions from his innovative online fantasy football betting game.
John Gordon, who until recently worked in the Granite City office of Genesis Oil and Gas Consultants, teamed up with three friends to launch Premier Punt in 2013.
A side-betting feature introduced to the game app just last week is regarded by the founders – Mr Gordon, Stewart Gove, Jonathan Wardman and Andy Daykin – as a major game-changer.
According to Mr Gordon, the add-on has transformed their fledgling venture, previously estimated to be worth about £3million, into a business valued in the tens of millions of pounds.
The 32-year-old moved to the north-east three-and-a-half years ago, having previously worked in processing engineering jobs for companies including WorleyParsons, Wood Group and Mitsui Babcock.
"I was doing this (fantasy football business) on the side, having had the idea while working on a BP project in Trinidad and Tobago, he said.
He added: "I have always been a fan of fantasy football and initially just wanted to place bets with my friends.
"We then started to think about making it so people could bet against one another on a weekly (rather than seasonal) basis. There was nothing else like it.
"It has since evolved into a much more sophisticated model."
Premier Punt's new Daily Fantasy Football app allows users to place tailored side bets on matches.
The combination of both kinds of betting – fantasy and sportsbook – in one fully integrated product has led to Premier Punt's founder directors applying for a patent in the US.
"We think that, with our new business model, we will be equipped to be successful in this market," Mr Gordon said, adding: "This has been the culmination of several months of hard work from all involved with Premier Punt.
"Our developers and sportsbook suppliers have been excellent in making it possible to transform this project from an idea into a tangible product in such a short time frame. We did not expect to be so far ahead of schedule."
Premier Punt's founders launched the business with an initial investment of £60,000.
Since then, the company has gone through three rounds of funding, including through the Seedrs crowdfunding platform, raising a further £424,000.
The most recent round concluded in February, with Premier Punt beating its £200,000 Seedrs target by about £20,000.
It is now looking ahead to the next funding round, aiming to raise £5million on a valuation many times higher than before.
And with President Donald Trump widely expected to loosen the restrictions on sports betting in the US, Mr Gordon said the company's prospects were excellent.
"We are on a fast-track to growth and looking to take on the big boys," he added.
His long-term ambition is for Premier Punt, which has a high-profile sponsorship deal with English Premier League football club Southampton, to someday rival the likes of betting giants William Hill and Ladbrokes.