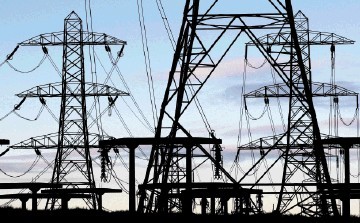 The boss of energy giant ScottishPower has become the latest to hit out at Government plans for a price cap on gas and electricity bills, warning it could harm competition.
Keith Anderson, chief executive of the Big Six provider, said the Government should instead make the "bold move" to scrap standard variable tariffs (SVTs) and only use price caps as punishment for firms that fail to move customers on to better value fixed deals.
His comments follow warnings on Tuesday from Iain Conn, chief executive of British Gas parent Centrica, who said the proposed price cap could turn his group into a loss-making business.
The energy industry was left reeling after Work and Pensions Secretary Damian Green confirmed over the weekend that the Government will cap energy prices if it wins the General Election in June.
Shares in listed energy groups Centrica and SSE tumbled on Monday after the pledge.
Unveiling ScottishPower's first quarter figures on Tuesday, Mr Anderson said: "A potential price cap could harm competition, so the bold move by Government would be to set a deadline to abolish SVTs and get every customer on a fixed-price deal instead."
He added: "The Government could impose a target that two out of three customers should be on a deal by the end of 2018, and all customers on a deal by the end of 2019 with SVT abolished once and for all.
"Any company that fails to meet these targets should have a price cap not only imposed but retained until all their customers are on deals."
He said customers need to get used to switching regularly to ensure they are on the best tariffs.
"Just as you insure your car every year and go to the market for the best deal for you, so every energy customer should engage with the market at least once a year to make sure they are on the best deal for them," he said.
ScottishPower hiked its SVT prices last month, raising the cost of electricity by an average of 10.8% and gas by 4.7%, amid the latest round of increases in the industry.
Business and Energy Secretary Greg Clark told MPs earlier this month that energy companies faced "muscular and strong" action from the Government on prices after "flagrant mistreatment" of customers.
ScottishPower's first quarter results showed its retail supply business saw profits fall by £81 million due to higher costs and mild weather conditions at the start of the year.
This contributed to a 73% plunge in underlying earnings at the overall UK generation and supply arm, to £47 million.
But it confirmed it had stemmed the numbers of customers quitting the group, with gas and electricity accounts edging up to 5.5 million from 5.4 million a year earlier as it focused on offering attractive fixed rate deals.
Spanish parent Iberdrola saw group net profits fall 4.7% to 827.6 million euros (£704.8 million) in the first quarter.