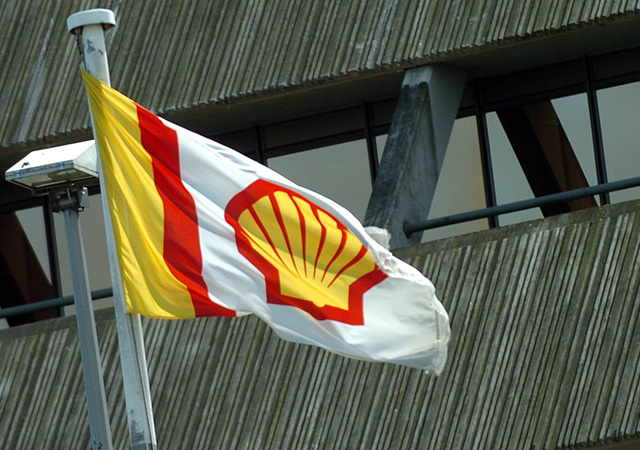 An analyst has said "the numbers are going to look very impressive" for oil majors Shell and BP when they publish their first quarter results this week.
Iain Armstrong, divisional director at Brewin Dolphin, said most companies could look forward to good year-on-year comparisons, considering the depths oil prices plunged to during the same quarter last year.
Brent crude slipped to below $30 at the start of 2016, having been above $110 in mid-2014.
Shell suffered pre-tax losses of $642million in the first quarter of 2016, while BP recorded pre-tax losses totalling $865million. Both firms achieved multi-billion dollar profits a year earlier.
Brent has since rallied, somewhat, and is around $50 at present.
Another reason this year's Q1 figures will outstrip those of 2016 is the impact of cost cutting measures, Mr Armstrong said.
He said majors started to "really squeeze service companies a lot harder for their contract terms" at the beginning of 2016.
Mr Armstrong said: "The numbers will be very good across the board for Shell and BP, but then, everyone's going to have them."
"There will be a cost cuts roll-over. Both companies are further into their plans to cut costs and will get more benefit from the measures they put in place.
"Also, it usually takes 15 months for all of the reductions in workforce to take place and have an effect. Those will be felt now.
"So with Q1 this year, we're talking about the easiest comparison in terms of overall costs."
BP publishes its Q1 results tomorrow, with Shell following suit on Thursday.
Mr Armstrong said upstream numbers would look very good and that downstream margins would be up year-on-year.
Furthermore, natural gas prices have been firmer than expected, thanks in part to new markets offsetting oversupply.
He said BP's gas numbers would be better than those of Shell, which was impacted by one-off operational issues on the Chevron-operated Gorgon project in Australia and the Pearl gas-to-liquids plant in Qatar.
Chemicals is expected to be a strong suit for Shell, though it is quite a small part of the business.
Mr Armstrong said Shell was a "shoe-in" to produce a dividend, which would probably be in line with the fourth quarter of 2016.
"The numbers are going to look very impressive," Mr Armstrong said. "The interesting question is: Can we get a real nice free cash flow that knocks the debt down?"
He said BP might follow in Shell's footsteps by getting out of tar sands.
BP has also been linked with a deal to buy Husky Energy's service stations in North America.
"Talking up downstream takes attention away from oil price," Mr Armstrong added.
Recommended for you

The Not-So-Dirty Dozen: Key North Sea hubs still producing in 2032