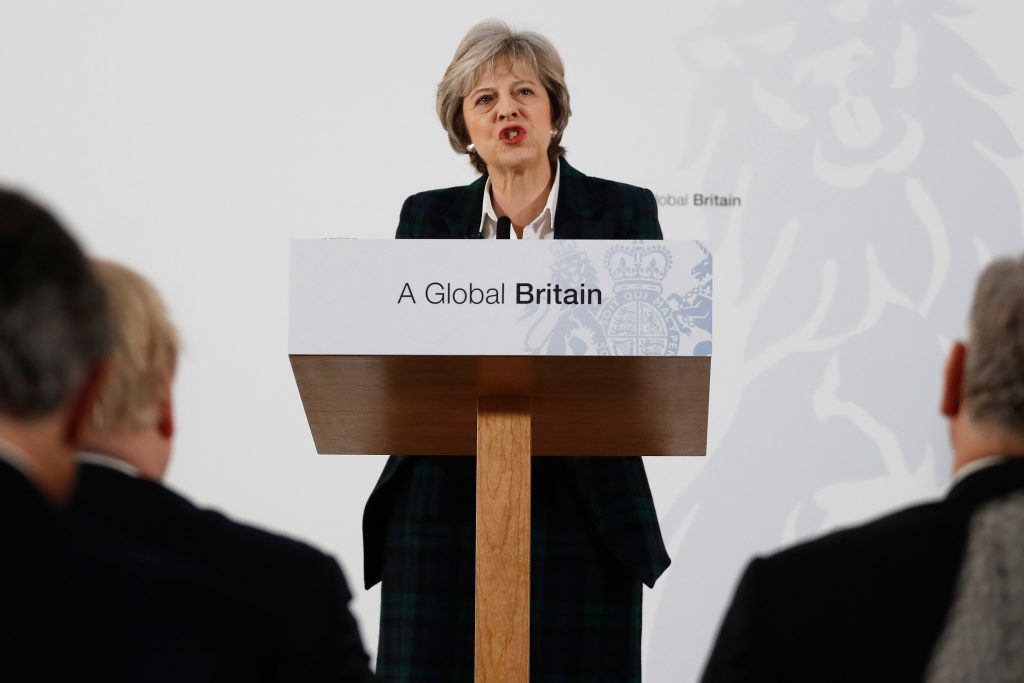 Theresa May's pledge to cap "rip off" gas and electricity prices if the Conservatives return to power has immediately prompted debate about whether or not it would actually result in lower bills for consumers.
What is the Prime Minister promising?
Mrs May said she will introduce a cap on poor value standard variable tariffs to the benefit of 17 million households, saving families up to £100 a year.
Ofgem figures from earlier this year suggest that around 66% of all households remain on standard variable tariffs (SVTs), which are typically the default deal for those who have not actively switched to a cheaper option and are usually significantly more expensive.
Haven't I heard something similar about this before?
Yes. In 2013 then Labour leader Ed Miliband said his party would freeze gas and electricity bills for every home and business in the UK for 20 months if it won the 2015 election.
At the time, then prime minister David Cameron denounced the plan and accused Mr Miliband of wanting to live in a "Marxist universe".
How will Mrs May's plan work?
Under the Tory plan, the cap would be set by the independent regulator for the energy market, Ofgem, and would allow tariffs to be cut when the wholesale price of energy fell.
Justifying the move, the Conservatives pointed to a report last year by the Competition and Markets Authority (CMA) which found 70% of domestic customers of the "Big Six" energy companies were on SVTs to a cost of about £1.4 billion a year.
So what is the problem with capping expensive tariffs?
Many experts believe that stopping suppliers from charging those on standard variable tariffs more will only lead to them increasing the prices of their cheaper fixed deals. They raise the prospect of prices across the board tending to be closer to the Ofgem-set cap, thereby reducing the incentive for consumers to switch.
British Gas owner Centrica has warned that price regulation would lead to higher bills for consumers and reduce competition in the sector, claiming evidence from other countries suggests it would lead to potentially higher average prices.
Others say a cap will damage investment in energy when it is required more than ever.
What do consumer groups think about a cap?
Which? said measures that significantly reduce the cost of bills overnight will be welcomed "but this cannot result in an increase in bills overall, undermine improvements in service or bring much-needed innovation to a halt".
It said: "Tackling this broken market so that it works for everyone must be the priority for the next government."
Citizens Advice also said tackling the cost of standard tariff energy bills should be a priority for the next government, warning that those who stay with the same supplier are being penalised for their loyalty – paying hundreds of pounds more a year for the same gas and electricity.
It said it is often those who can least afford it, such as pensioners and people who do not earn much money, who are stuck on these high bills.
Switching still has not really taken off, even among those who recommend it, is that fair to say?
There's a lot of truth to this. Switching rates are certainly increasing but, as we already know, around two thirds of households are still paying much more than they need to because they have not moved to a cheaper supplier or even a less expensive deal.
Even Energy Secretary Greg Clark has admitted, when pressed by BBC Breakfast, that he has never switched provider to find a better deal because it is a "hassle", despite encouraging consumers to do so.
Has Mr Miliband had anything to say about Mrs May's announcement?
Responding to a BBC interview with Mr Clark, Mr Miliband wrote on Twitter: "As far as I can tell, no guarantee that energy prices won't rise next year under Tory policy.
"Is that right? Asking for a friend."