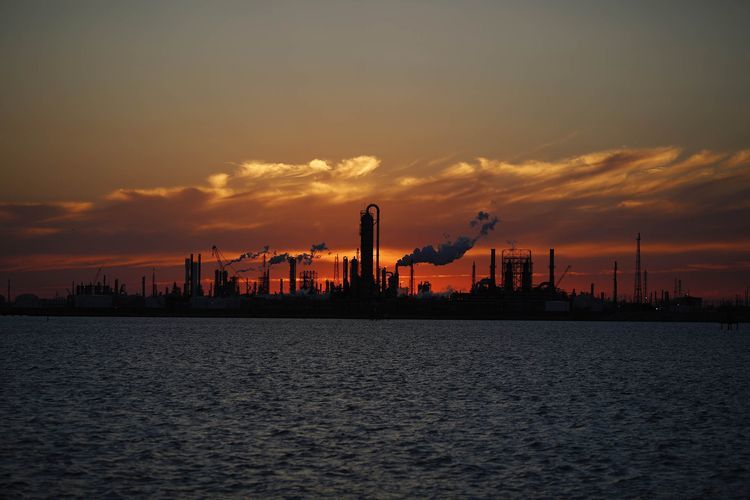 Oil is trading near $50 again, OPEC seems to be losing its ability to influence prices and a wave of new supply is hitting the market from Texas to Libya. For some, there's never been a better time to buy.
Despite last week's selloff, the global oil market is rebalancing rapidly, said Jeffrey Currie, head of commodities research at Goldman Sachs Group Inc. If the Organization of Petroleum Exporting Countries extends its cuts into the second half — as the group has signaled — demand will significantly exceed production, according to the IEA's Head of Oil Industry and Markets Neil Atkinson.
"Do I want to be long oil? The answer is absolutely yes because we are going into a deficit market," Currie said at the S&P Global Platts Global Crude Summit in London on Wednesday. "With demand continuing to surprise to the upside," the global supply deficit may be as wide as 2 million barrels a day by July, he said.
Brent crude, the international benchmark, fell to a five month low of $46.64 a barrel last week amid doubts about the effectiveness of OPEC and Russia's joint supply curbs. Subsequent signals from Saudi Arabia and Moscow that they could extend cuts into 2018 failed to trigger much of a price recovery. While the resurgence in U.S. shale oil continues to cause doubts about whether the three-year supply glut really is over, banks including Goldman and Citigroup Inc. say markets are nevertheless tightening and prices are poised to rise again.
The bulls got some powerful backing on Wednesday from the most keenly watched data on the market — the U.S. Department of Energy's weekly report on crude stockpiles. The nation's inventories fell by 5.2 million barrels last week, the biggest reduction this year. West Texas Intermediate crude rallied as much as 3.3 percent to $47.40 within minutes of the data release. It was trading 0.6 percent higher at $47.59 a barrel as of 12:43 p.m. in Singapore. Brent gained 0.6 percent to $50.50.
Falling Stockpiles
The decline in global fuel stockpiles will accelerate this quarter, Currie said. The volume of crude held in floating storage on tankers — often a key indicator of a supply surplus — is dropping like a brick, he said.
The aim of OPEC's supply deal was to shrink inventories, and by that measure it's succeeding, said Bassam Fattouh, a director at the Oxford Institute for Energy Studies.
OPEC and its allies looks set to prolong their agreement into the second half of the year, but not everyone is convinced they'll maintain the near-full cuts compliance seen in recent months.
For Russia, Iraq and Iran — three of the largest producers involved in the agreement — curbs in the first quarter were comparatively easy to implement, said David Fyfe, chief economist at oil trader Gunvor Group. The Middle Eastern producers were already close to their maximum production capacity, while Russia usually experiences a seasonal lull in the winter, he said.
"They'll likely agree to extend into the second half of 2017, but the risk is higher that they'll leak extra barrels onto the market," he said.
Leaking Oil
Two OPEC members exempt from reducing output because of internal strife are already doing just that. Libya's crude production has risen to 800,000 barrels a day as fields restart, the most since 2014. Nigeria's 200,000 barrel-a-day Forcados oil pipeline is ready to export again after being shut down almost continuously since February 2016.
There's little chance of OPEC cutting any deeper than they have already and demand growth this year will be lower than the IEA forecasts, said Fareed Mohamedi, chief economist of The Rapidan Group, a consultant based in Bethesda, Maryland. Prices could drop back as low as $30 a barrel by the first quarter of 2018, he said.
Still, Fyfe said stockpiles will probably keep falling even with "a bit of slippage" in OPEC compliance.
Goldman Sachs, which believes OPEC will extend and potentially deepen its cuts, sees West Texas Intermediate crude advancing to $55 and Brent climbing to $57 in the fourth quarter, said Currie.
"It is starting to become clear that if the objective of the OPEC cuts was to flip the market from a surplus into a deficit, that is slowly beginning to happen," said the IEA's Atkinson.
Recommended for you

UAE's top oil producer Adnoc explores introducing new heavier crude grade