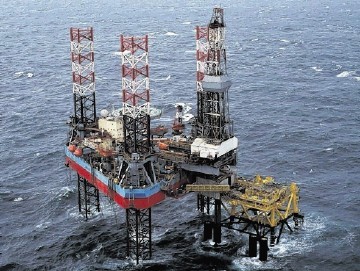 UK offshore driller Ensco has entered in to an agreement to merge with US firm Atwood Oceanics, in a deal which will see them become the world's largest jack-up operator.
The two companies have entered into a definitive merger agreement under which Ensco will acquire Atwood in an all-stock transaction approved by both company's board of directors.
Ensco chief executive Carl Trowell said: "The combination of Ensco and Atwood will strengthen our position as the leader in offshore drilling across a wide range of water depths around the world – creating a broad platform that we can build upon in the future.
"This acquisition significantly enhances our high-specification floater and jackup fleets, adding technologically advanced drillships and semisubmersibles, and refreshing our premium jackup fleet to best position ourselves for the market recovery.
"We believe that the purchase price for these assets represents a compelling value to our shareholders, which is augmented further by expected synergies from the transaction."
Under the agreement, Atwood shareholders will receive 1.60 shares of Ensco for each share of Atwood common stock for a total value of $10.72 per Atwood share based on Ensco's closing share price of $6.70 on 26 May 2017.
After the transaction is completed Ensco and Atwood shareholders will respectively own about 69% and 31% of the outstanding shares in Ensco.
The company estimates it can achieve pre-tax expense savings of about $65 million for 2019 and beyond.
The combined company will have a fleet of 26 floating rigs, 21 ultra-deepwater drilling rigs and 37 jackup rigs.