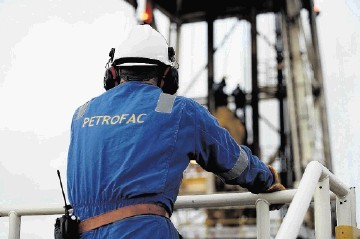 Moody's has downgraded Petrofac's rating after an investigation into fraud at the oil service company was opened.
The credit ratings agency bumped Petrofac down a notch from Baa3 to Ba1, which denotes a move from investment grade to speculative.
Moody's outlook for Petrofac is negative.
Petrofac said last month that the Serious Fraud Office (SFO) had launched an investigation into the firm and that its chief executive and chief operating officer had been interviewed under caution.
The investigation is connected to a historic probe into dealings at Unaoil. Petrofac engaged Unaoil, a Monaco-based company, for the provision of local consultancy services, primarily in Kazakhstan, between 2002 and 2009.
Petrofac has since suspended chief operating officer Marwan Chedid.
Read: Petrofac under investigation by Serious Fraud Office
Scott Phillips, Moody's vice-president, said: "The downgrade reflects an announcement by the Serious Fraud Office (SFO) that it is investigating Petrofac as part of a further inquiry into Monaco-based consultancy group Unaoil.
"Whilst the outcome of the investigation is uncertain, it could result in financial penalties that would negatively affect profitability if any allegations are proven.
"The investigation, as well as the suspension of the Group's COO, could undermine the group's reputational standing to the detriment of new construction orders."
Recommended for you

Court reverses conviction of Aberdeen man in Unaoil bribery case