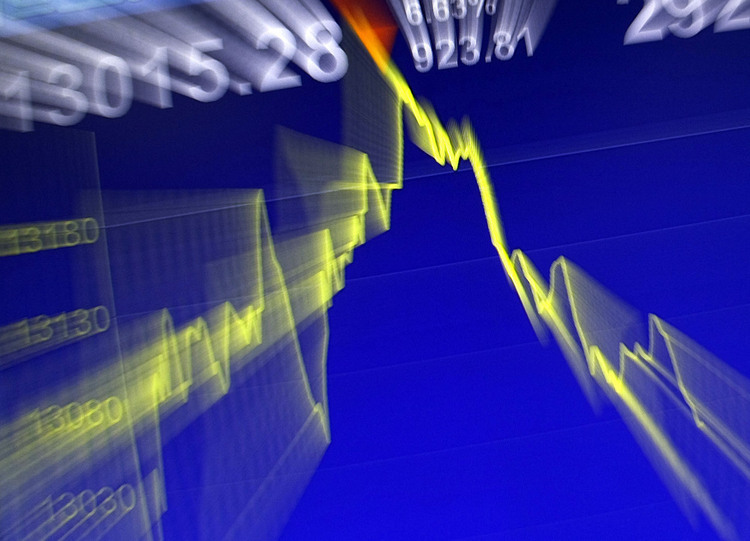 Scotland's economy is set to deliver another year of "below par growth" in 2017 as previously buoyant consumer spending fades and businesses remain reluctant to invest, according to a report.
GDP north of the border is forecast to grow by 0.9% this year, half the 1.8% rate of growth predicted for the UK, the study said.
The figures are contained in the EY Scottish Item Club summer update for 2017, which forecasts that consumer spending growth will slow to 1.1% this year, down from 2.4% 2016.
Employment is also expected to continue to fall by 0.1% this year, followed by further decreases of 0.5% and 0.3% in 2018 and 2019 respectively.
On a brighter note, however, weaker sterling and a pick-up in global demand should ultimately provide a boost to manufacturing and exports, the study said.
Manufacturing output in 2017 is predicted to grow in line with the total economy for the first time since 2013, the report said.
Mark Gregory, EY's chief economist for the UK and Ireland, said: "Scotland's economy is showing signs of slowing faster than the rest of the UK which sends a clear message that business and government will have to work harder and smarter to achieve sustained growth.
"The economy has to rebalance and shift away from a reliance on public funded major infrastructure projects.
"Sector diversification is also required to help move away from an over reliance on the oil and gas, construction and financial services sectors."
An economic review of 2016 in the report found that Scotland's GDP grew by only 0.4% last year, against 1.8% for the UK as a whole.
The year also finished on a "downbeat" note with Scotland's onshore GDP falling by 0.2% in the final quarter after lacklustre growth earlier in the year.
Dougie Adams, senior economic advisor to the EY Scottish Item Club, said: "Scotland's economy is stuck in the slow lane.
"As flagged in previous EY Scottish Item Club reports, one factor is the ending of the outsized contribution to GDP growth from construction as many of the big ticket public sector funded infrastructure projects near completion.
"With consumers also under pressure, this means that stronger growth will require higher levels of businesses investment."
Responding to the report, Economy Secretary Keith Brown said: "Despite serious challenges such as the slowdown in the oil and gas sector, the foundations of Scotland's economy are strong.
"Unemployment is falling and we are seeing early signs that the situation is improving for North Sea operators.
"This report from E&Y builds on the Scottish Engineering Quarterly Review figures released earlier this month by showing positive signs for the manufacturing sector in Scotland.
"This report also comes after the 2017 EY Scotland Attractiveness Survey confirmed 2016 was a record breaking year for foreign direct investment into Scotland.
"For the second year in a row we have attracted more projects than ever before and Scotland has been the top UK region outside London in every one of the past five years."
Recommended for you

'Majority' of Scottish businesses have net-zero plans in place