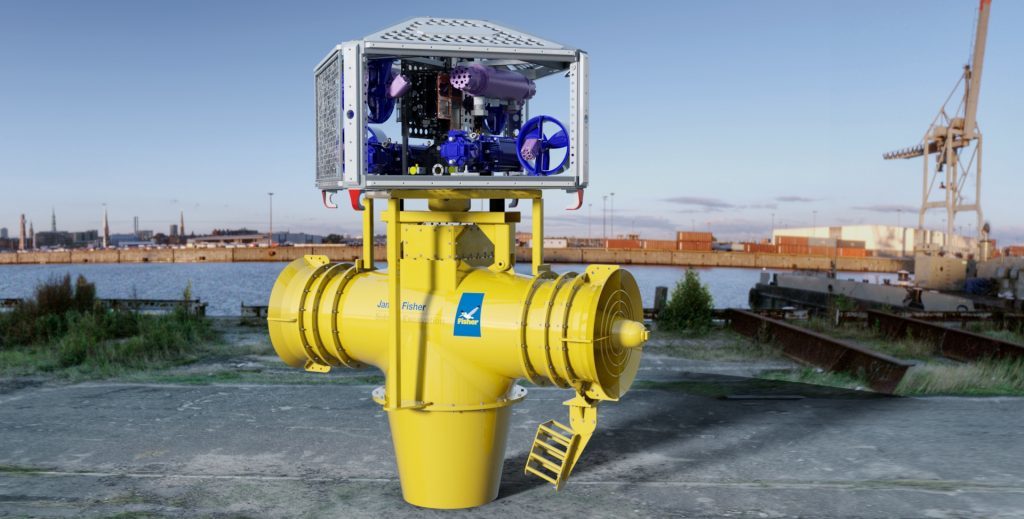 Sophisticated new subsea kit just launched by one of the many subsidiaries of marine services group James Fisher and Sons has been hailed by the firm as an "exciting advancement in excavation technology".
The do-it-all machine, James Fisher Subsea Excavation (JFSE)'s MultiROV system, effectively does away with the need for much human intervention at all across a wide range of tasks.
A traditional remotely-operated vehicle (ROV) is controlled by an operator from the surface after it goes in the water – much like playing on a console machine at home.
Divers are usually needed for a multitude of tasks under the sea.
The new MultiROV – developed under a partnership with ROV specialist Aleron Subsea, based at Skene, Aberdeenshire – automates more of the whole process, controlling its own crane and positioning.
JFSE technical director Graham Murdoch said it was also very versatile, adding: "It was designed initially for the deep-water market.
"As we were developing it we saw big benefits for the renewable-energy market too."
Mr Murdoch said the MultiROV was useful for activities including inspections, maintenance work and seabed surveys. "It can be used for all kinds of work," he added.
As well as doing away with the need for so many divers, eliminating a potential safety risk, the new machine powers its own subsea tools.
Mr Murdoch said: "This is an exciting advancement in excavation technology.
"The MultiROV will bring real benefits to our clients with a range of challenging requirements."
The system's configuration means it can be used in water depths in excess of 9,800ft.
Aleron business development manager Gary McConnell said: "We are extremely pleased to be involved in this development project with JFSE.
"Its market-leading excavation equipment married with our technically advanced ROV solutions have produced a bespoke system for challenging applications within the subsea excavation market."
JFSE is a trading name of James Fisher Mass Flow Excavation, which was formed in 2014 following a merger between KDM Marine and the mass flow excavation business of James Fisher and Sons.
The Cumbria-based James Fisher group owns a string of businesses in the north-east, including Aberdeen firms RMS pumptools and Scotload.
It also owns Oldmeldrum companies Fisher Offshore and ScanTech Offshore, as well as JFD and its operations at Westhill.
Last year, the group acquired Aberdeen-based visual asset management company Return To Scene from administrators in a £2million deal.