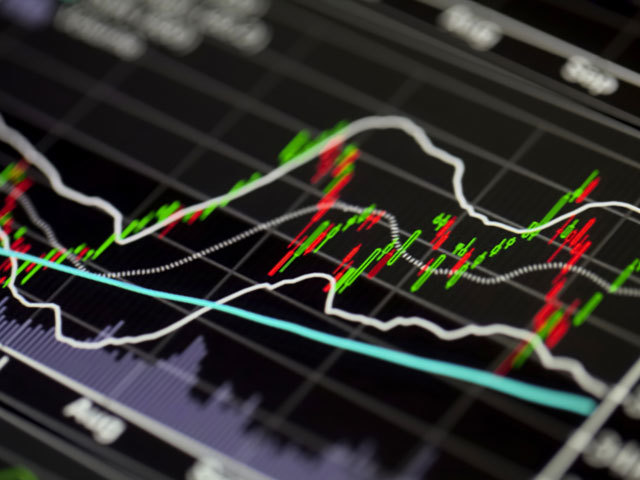 The FTSE 100 Index was down 34.59 points to 7413.2, with oil majors and mining stocks coming under pressure as concerns over the global supply glut gathered momentum.
Brent crude was off 0.2% to 44.72 US dollars a barrel, with Royal Dutch Shell B dropping 26.5p to 2,070.5p and Antofagasta falling 10.5p to 754.5p.
Connor Campbell, financial analyst at Spreadex, said the markets were "drowning in a well of black stuff".
He said: "Brent Crude quickly hit a new 2017 nadir, and its worst price since November 2016, this morning, dropping another 0.2% to sit just below 45 US dollars per barrel.
"Despite a brief bounce following yesterday's larger-than-expected fall in US crude inventories, the current oil glut fears aren't receding, especially since ramped-up production in places like Libya and America means Opec's ability to affect global output may be waning."
Across Europe, Germany's Dax and the Cac 40 in France were both nursing losses, falling 0.4%.
Focusing on the currency markets, sterling failed to build on gains in the previous session when the UK currency was boosted by the prospect of a future rate hike from the Bank of England.
The Bank's chief economist Andy Haldane said on Wednesday that rates should be kept steady in the near-term, but that he could change course by year-end if the economy shows signs of strength.
It raised the prospect of a rate hike by the end of the year, after three Bank policymakers voted for a rate rise last week amid warnings that Brexit-fuelled inflation – which hit 2.9% in May – is set to surge further over the summer.
The pound fell 0.1% against the US dollar at 1.266 on Thursday and was flat versus the euro at 1.134.
Recommended for you
X

Statoil awards contract for new shuttle tankers