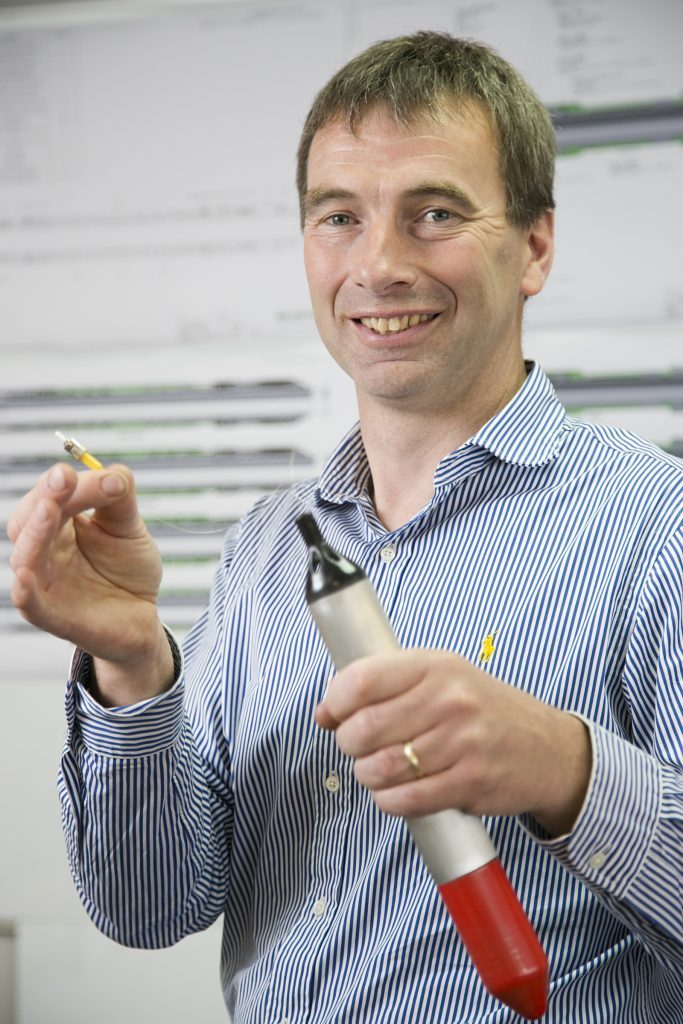 Aberdeen-based downhole technology specialist Well-Sense Technology has reported success with its pioneering FibreLine Intervention (FLI) technology for an oil major operating in Eagleford, west Texas, in the US.
The trials showed that, by using FLI, wells can be temperature profiled over an extended period of time, in a cost-effective manner, without affecting drilling schedules.
FLI offers an entirely new approach to well intervention and combines several innovative concepts in a single package.
According to Well-Sense, it represents a radical advance in downhole tools for the industry – massively reducing cost and risk.
Co-founder and technology director Dan Purkis said: "It's taken two years of work, continuous development and innovative thinking to get to this point, but we've clearly demonstrated that wells can be temperature profiled over a number of days at low cost, without affecting drilling schedules.
"This is just one of many, many ways in which FLI can be utilised and is why it's such an exciting technology.
"FLI's portability and compactness makes it more practical to implement than its counterparts – this trial was just about the lowest risk operation that can be performed in a well, yet FLI's data capture can add meaningfully to an operator's bottom line."
Stuart Ferguson, chief executive of FrontRow Energy Technology Group, of which Well-Sense is part, added: "The industry is in desperate need of cost effective new technology and FLI is a simplified intervention method which is a breakthrough.
"It offers vast benefits to operators in the new oil price environment and we're excited about how quickly it is progressing.
"The flexibility of the system will allow operators to adopt it across a multitude of applications. Given the interest and the traction we're making with FLI, we're confident it will become a widespread method of well intervention."
Recommended for you

Exclusive: 20 Winners unveiled for £10m NZTC net zero tech competition