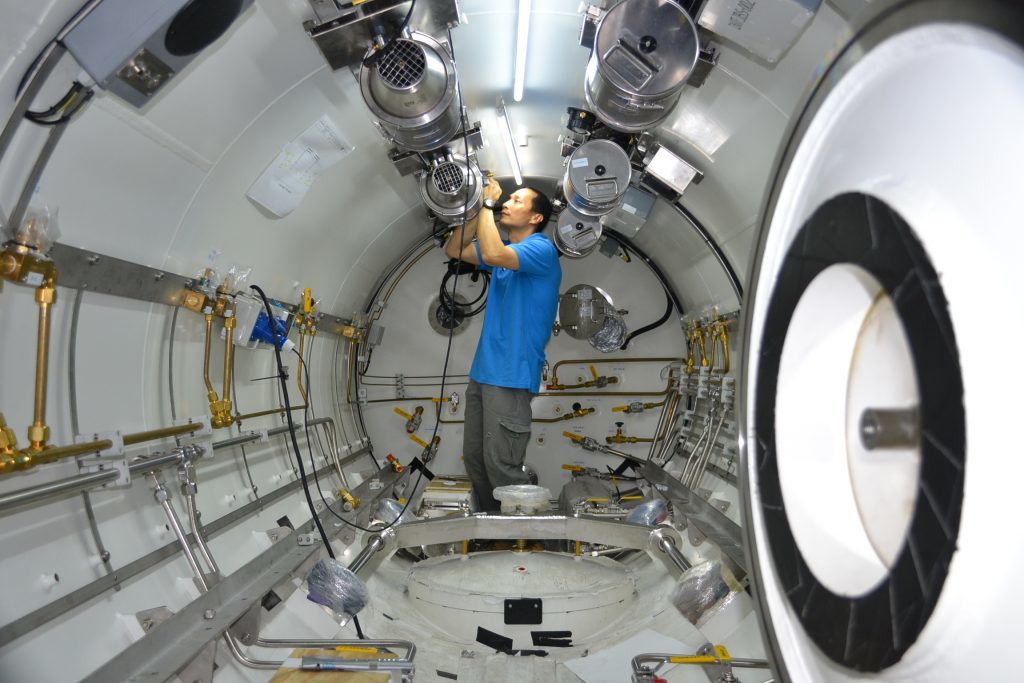 A new breed of lifeboat is expected to greatly improve the chances of survival of offshore divers in trouble.
JFD, a division of marine services group James Fisher and Sons (JFS), said yesterday the first two self-propelled hyperbaric lifeboats (SPHLs) built under a partnership agreement with Singapore firm Vanguard Composite Engineering (VCE) were being prepared for final testing before delivery to the client.
And JFD, which operates globally from locations including Westhill in Aberdeenshire, said it was "excited about the future of this partnership" after securing a further contract to build a saturation system for a Chinese vessel.
In February 2016, JFD won a multi-million pound contract from Singaporean company Flash Tekk Engineering to design and manufacture six SPHLs – four 18-man and two 24-man lifeboats – as part of the saturation diving systems on board a new fleet of diving support vessels (DSVs).
Final testing of the first two 18-man SPHLs is due to take place before installation and commissioning on the first DSV.
JFD said its partnership with VCE combined its own hyperbaric and chamber manufacture and design expertise with that of a "highly respected" lifeboat manufacturer.
The relationship is expected to pave the way for a new generation of hyperbaric lifeboats and integrated davit systems that will drive up operational safety standards for saturation divers.
JFD managing director Giovanni Corbetta said: "The project is on schedule and we are looking forward to delivering two advanced, high-quality vessels which will raise the safety standard of SPHLs globally, greatly improving the chances of a successful, safe recovery and decompression of the divers".
Following the SPHL boat and davit systems' manufacture at Vanguard's facility in China and the chamber fabrication at JFD's Australian, Korean and UK bases, the final outfitting is being completed at JFD's Lexmar facility in Singapore.
The first two completed lifeboats will undergo speed and endurance testing in August before final acceptance by DNV and delivery to the client.
JFD was created in 2014 through the merger of James Fisher Defence and Westhill-based subsea equipment specialist Divex.
The business also includes the National Hyperbaric Centre, in Aberdeen, which Cumbria-based JFS acquired in 2015 in a deal potentially worth £4.5million.