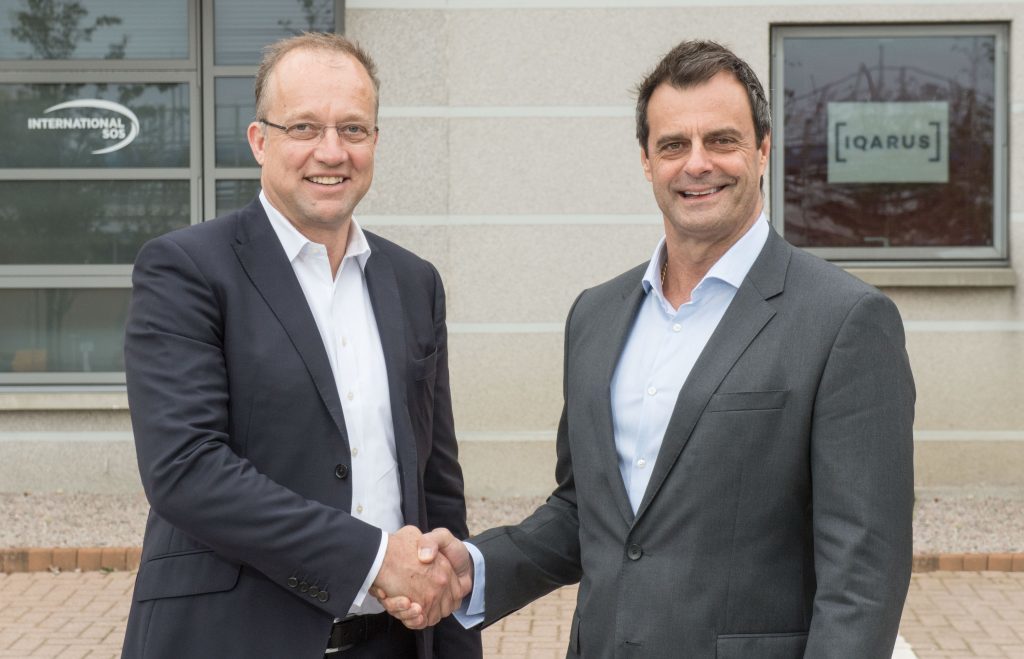 Iqarus, an Aberdeen firm specialising in healthcare services for the energy sector, has teamed up with global medical and travel security risk services company International SOS in a new joint venture.
The partnership will operate as Iqarus, In Association with International SOS and see the two businesses work together to improve strategic operations across key service lines.
It will also see them collaborate to further develop International SOS's offshore and occupational health centres and consulting operations, as well as Iqarus's Occupational Health Centre of Excellence in Aberdeen.
In addition, the two firms will work together across their government medical services business.
As part of the agreement, the companies aim to combine their expertise in Aberdeen to create a "market leading centre of excellence and innovation in offshore occupational healthcare".
A spokesman added: "This will strengthen local capability and global support for northern seas clients in the oil and gas industry."
The deal is also expected to allow the two companies to "build and create additional value in contracts and services to supranationals, governments, IGOs (intergovernmental organisations), militaries and NGOs (non-governmental organisations) operating in difficult and challenging environments".
Iqarus chief executive Tim Mitchell is leading the joint-venture, which will operate out of global headquarters in Dubai and link into International SOS's global assistance and aero medical evacuation services network.
Mr Mitchell said: "By creating this market leading offering, we will be able to address the rapidly growing need for innovative healthcare initiatives in countries currently underserved by existing healthcare infrastructure.
"This partnership will also enable us to provide higher quality and even better value for our customers – creating a company which sits at the very heart of innovation and excellence within our industry."
Laurent Sabourin, group managing director, International SOS, added: "This … forms part of International SOS's strategy to form alliances, partnerships and joint ventures to provide best-in-class services to our clients."
International SOS has its roots in a business, AEA International, founded in 1985 by French doctor Pascal Rey-Herme and his childhood friend Arnaud Vaissie, who had been in the US managing a subsidiary of a large German financial group, to provide international standards of medical care and emergency medical assistance in south-east Asia.
Recommended for you

Effective sickness absence management