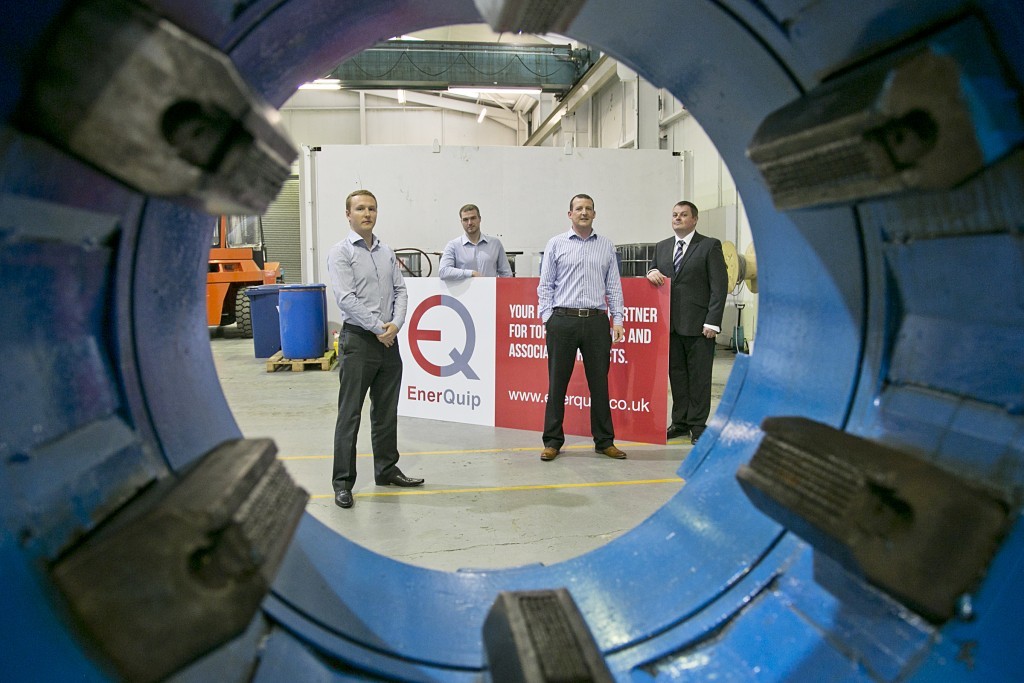 An oil and gas services firm launched in Aberdeen just over two years ago has invested £3million in new headquarters amid plans to double the size of its workforce during the next year.
EnerQuip said yesterday its new and bigger premises, off Wellington Circle in Altens, were essential to meet growing demand.
The company was set up by three former senior bosses of Granite City-based AMC Engineering in 2015 to provide torque machines and associated services to the drilling and downhole tool sectors.
Its founders are managing director Dave Clark, chairman and engineering manager Andrew Polson and technical director John Duncan.
The management team also includes controls director Andrew Robins, business development manager Barry Marshall and quality, health, safety, environment manager Bruce Nicol.
EnerQuip, which currently employs 30 people, said it planned to further expand its product range and invest in research and development to "continue the advancement of torqueing" in the oil and gas industry.
Mr Marshall added: "It was imperative that we relocated to a suitable facility to keep up with the growing demand for our products and services.
"This new facility allows us to streamline our manufacturing process, increase our capacity and have a positive effect on our response times to our global client base."
EnerQuip, whose new site is on two acres of land, with 16,000sq ft of workshop space, was launched in Tullos at the height of an industry downturn.
In its start-up phase, the company sank £6million into investments including a long-term lease, staff, equipment and research and development.
It also acquired a large workshop, yard and office facility in Lybster, Caithness, to host fabrication and repair activities.
Another £390,000 investment at the end of last year saw the company launch Houston Torque Solutions in in the US.
Mr Robins said: "I am delighted with the results we have achieved in such a short period, especially at a tough time for the industry.
"Following our success over the last year, we are delighted to be able to further expand our headquarters in Aberdeen and bring further economic growth and employment to the UK."
Recommended for you

EnerQuip hails growth milestone with appointment of 100th team member