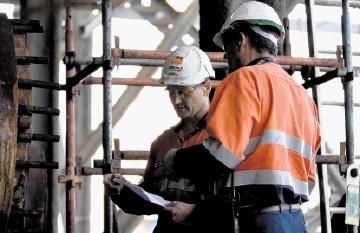 Shares in Wood Group and its takeover target Amec Foster Wheeler (AFW) tanked yesterday after the Serious Fraud Office (SFO) formally launched a probe into alleged bribery and corruption.
The investigations are part of the fraud squad's probe into energy services company Unaoil.
AFW shares tumbled more than 5%, or 25p to £4.30p, while Wood Group's slid by about 3.5%,or 22p to £6.01.
It emerged on Tuesday evening that inquiries by the SFO had escalated into a formal investigation into AFW, which was created through a £2billion takeover of Swiss-based Foster Wheeler by Amec in 2014.
The SFO is also probing "predecessor companies and associated persons in respect of the Foster Wheeler business" in respect of the past use of third parties and possible bribery and corruption and related offences.
AFW said it took its obligation to conduct business ethically "very seriously" and had a robust global anti-bribery programme.
And it added the SFO's investigations were not expected to have an impact on the completion of the merger of AFW and Wood Group, which is expected to take place in the fourth quarter of this year.
Responding to the latest development yesterday, Wood Group said it was "not possible to estimate reliably what effect the outcome of this matter may have on Amec Foster Wheeler".
Aberdeen-based energy services giant Wood Group reached an agreement in March to take over AFW in a £2.2billion deal.
AFW later revealed it handed information about dealings with Monaco-based Unaoil to the SFO and was also co-operating with investigations in the US.
Wood Group launched an internal probe after it found one of its joint ventures made payments to Unaoil.
Recommended for you

Wood settles bribery cases for £127.5m