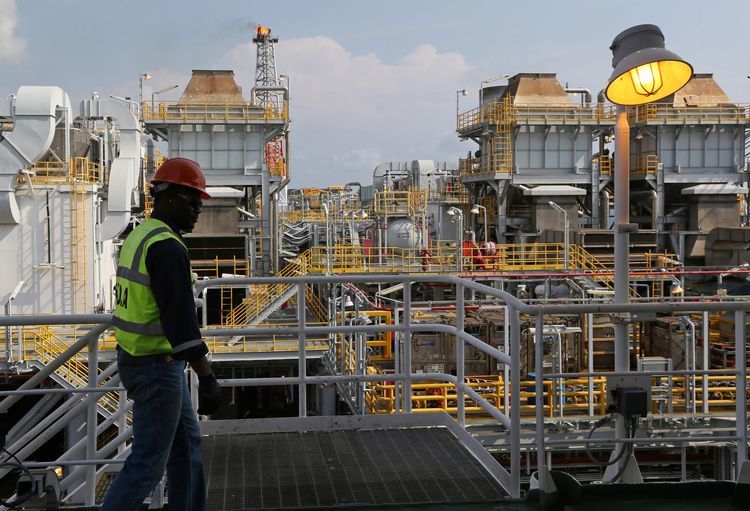 Limiting oil output from Nigeria and Libya won't be on the agenda when OPEC and other producers meet on Monday, with both African nations saying they'll need to keep pumping at a higher level before they can join a global effort to stem a supply glut, according to two people familiar with the planned talks.
Nigeria is ready to cap or even reduce supply if it can maintain output of 1.8 million barrels a day, said the two people, asking not to be identified because the information is confidential. Libya isn't planning to join any agreement to curb output until it reaches its target of 1.25 million barrels a day by December, they said. Producers including Saudi Arabia and Russia are gathering in St. Petersburg, Russia, to assess the effectiveness of an international accord to pare output.
There's no need for the Organization of Petroleum Exporting Countries and other oil producers to make deeper cuts in supply, Oman's minister of oil and gas, Mohammed Al Rumhy, told reporters on Monday in St. Petersburg. Kuwaiti Oil Minister Issam Almarzooq said in an interview in the city that producers haven't discussed deeper cuts and would have further consultations before their joint ministerial monitoring committee meets later on Monday.
OPEC members Libya and Nigeria were exempt from the cuts agreement, which took effect in January, because of their struggles to restore production amid internal strife. Their increased output in recent months has prompted speculation that OPEC may seek to limit their production to help stabilize oil markets. Brent crude has declined 15 percent this year on concerns that rising output from Nigeria and Libya as well as the U.S. is offsetting the cuts that OPEC and allied producers including Russia extended through March.
Faster Re-Balancing
Brent, an international benchmark, was 6 cents higher at $48.12 a barrel on the London-based ICE Futures Europe exchange at 9:54 a.m. in Dubai. Prices slid 1.7 percent last week.
Saudi Energy Minister Khalid Al-Falih met with delegations from Libya and Nigeria over the weekend to discuss their production recovery plans, "including the challenges they currently face," OPEC said Sunday in a statement on its website.
The oil market will need more Libyan and Nigerian crude as it re-balances at a faster rate later in the year after a slow start, OPEC Secretary-General Mohammad Barkindo told reporters on Sunday in St. Petersburg.
"The re-balancing process may be going on at a slower pace than we earlier projected, but it is on course, and it's bound to accelerate in the second half," Barkindo said. Oil demand is expected to grow by 2 million barrels a day in the second half, he said, without specifying if he was comparing that with the same period of 2016 or the first half of this year.
Russian Barrels
Nigeria boosted its output to 1.75 million barrels a day in June from 1.5 million barrels in December, while Libya's production climbed to 840,000 barrels a day from 630,000 barrels, according to data compiled by Bloomberg.
"We will of course discuss the situation in all countries, including Libya and Nigeria," Russia's Energy Minister Alexander Novak told reporters. Russia has reduced output by 300,000 barrels a day since October, in line with its agreement to cut production.
Ministers on Monday will discuss other ways to accommodate the recovering output in Libya and Nigeria, one of the people familiar said. Libya's representative at talks on Saturday told a committee of OPEC and non-OPEC members that the country will struggle to reach output of 1.25 million barrels a day and keep it there, at least for the rest of this year, according to both people familiar.
Recommended for you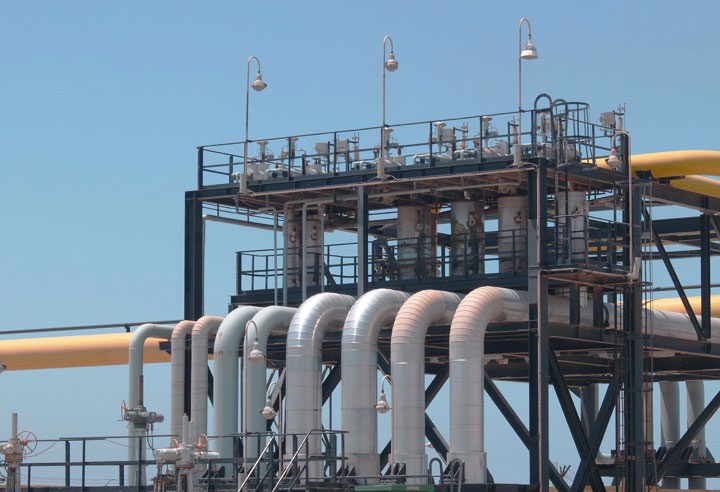 Mobilisation and MoUs as Algeria heads to vote