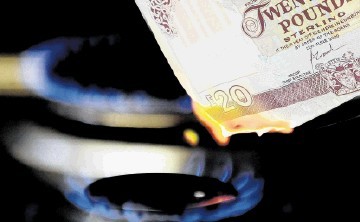 The number of Britons cutting down on household spending is at the highest level for two years as consumer confidence continues to plummet following the Brexit vote.
More than half of Britons admitted to resorting to cost-cutting measures in the second quarter of 2017, according to Nielsen's latest Global Survey of Consumer Confidence and Spending Intentions.
The collapse in sterling following Britain's decision to quit the EU resulted in inflation soaring to its highest level for nearly four years in May at 2.9%, before easing back to 2.6% in recent months.
Wage growth, meanwhile, has not kept up pace, meaning consumers have less to spend on daily essentials.
The figures mark a sharp contrast to when household money-saving activity hit its lowest level on record a year ago, when only 40% were saving the pennies.
To compound matters, the index Nielsen said that consumer confidence has collapsed since the referendum.
Immediately before the vote, the UK was the second most confident country in Europe, behind only Denmark, but now it has slipped to ninth place.
Despite the drop, the UK score of 99 points remains higher than the European average of 85.
The worries about the economy are so severe that nearly half of people in the UK (45%) think the country is going through a recession.
"A variety of factors has contributed to people tightening their purse strings," said Steve Smith, managing director at Nielsen UK and Ireland.
"The pound's weakness against both the dollar and the euro is finally feeding through to shop prices which means real inflation is running at over 2.5%.
"In turn, this remains ahead of general wage growth and consequently, real household disposable income is being squeezed."
The biggest contributors to rising inflation over the last year were housing costs, utility bills and transport, followed by consumer goods like food, drink and clothing.
To cope with the squeeze, nearly a third of people are switching to cheaper grocery brands to save money, and more than one in four are saving cash by cutting down on their gas and electricity bills.
"Shopping behaviours are changing in a way that is reminiscent of the aftermath of the financial crisis in 2008/9," said Mr Smith.
"Shoppers are well trained to use their household grocery budgets as a way to manage overall household costs, particularly as the desire to treat themselves remains.
"This is shown by the fact relatively fewer people are willing to sacrifice entertainment,
Recommended for you

Chancellor's £54bn windfall tax 'threatens to drive out UK investment'