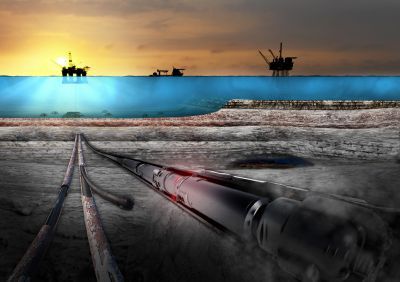 Fledgling energy service company Ardyne, of Aberdeen, is poised to appoint a new chairman as it goes about turning early contract wins around the world into profits.
Co-founder Glynn Williams is stepping down from the role but staying on the board as a non-executive director as Ardyne – launched in Feruary 2016 – looks to keep up the momentum of progress achieved in its first 20 months.
A spokesman for Ardyne said Mr Williams, an industry veteran after leading roles at companies including Expro, Schlumberger and Specialised Petroleum Services, had played a key role in the business to date and would continue doing so.
He added: "He will soon become a non-executive board member of Ardyne, allowing him to concentrate on using his wealth of knowledge and experience to help grow other areas of the industry. A non-executive chairman will be appointed at that time."
Ardyne, owned by private-equity firm Lime Rock Partners, specialises in downhole products and services for plug, abandonment and other oil and gas operations globally.
Its technology is designed to optimise operations, cut costs and reclaim rig time.
The firm is currently working on a number of projects in the UK and Norwegian North Sea, having already acquired Norway-based oil services company Wellbore.
Accounts just released by Companies House show pre-tax losses of £1.85million for its maiden year, including a short spell trading as Eclipse Intervention Systems before Lime Rock splurged £50million on a relaunch of the business.
Ardyne's spokesman said start-up losses were expected, adding the accounts were "reflective of the investment that the company is applying to its products and services, including its latest technology, Trident, which is currently operating in North Sea and Norwegian waters.
"Additionally, Ardyne is working on various contracts across the globe including the UK, Norway, Australia and the Americas."
A statement from chief executive Alan Fairweather said: "Our clients are facing ongoing technical challenges.
"Lower cost and more effective solutions are needed and Ardyne's technology, which is now becoming commercially available, can offer our customers real improvements in workover, slot recovery and full well decommissioning.
"We have an ambitious plan already well under way and our growth since launching less than two years ago solidifies Ardyne as a company that is bringing new technology to market."
Recommended for you

Flylogix: BP-backed drone firm lands in administration