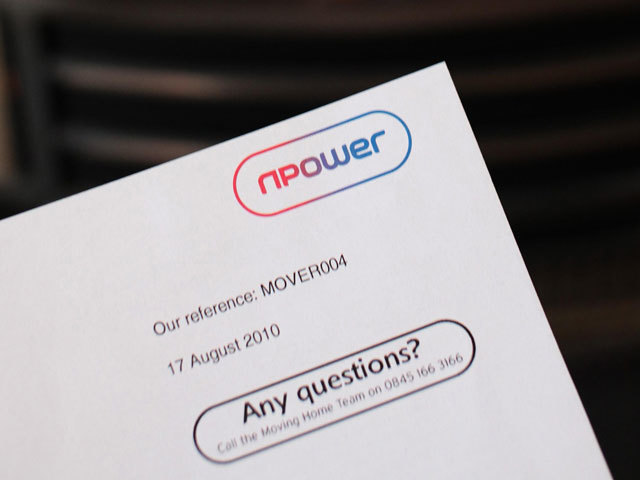 Energy supplier SSE and the owner of Npower are in talks about combining their operations to create a new company in the UK.
The discussions between SSE and Npower's parent company, Germany's Innogy, "are well-advanced but no final decisions have been taken".
Under the proposals, the combined business would contain SSE's and Innogy's household energy supply and services business in Britain.
The new entity would be listed and SSE would "demerge its shares to its shareholders".
SSE said in a stock market announcement: "In line with its stated commitment to embrace change in each of its businesses, adapting them to the political, economic, social and technological requirements of customers and of society as a whole, the board of SSE has been in discussions with Innogy about creating a new independent energy supply company.
"In discussions, SSE is mindful of the requirements of customers and the concerns of employees. It will disclose the outcome of the discussions as soon as they are concluded."
The announcement comes as Britain's Big Six brace for a raft of regulatory changes after the Government announced last month that a price cap will be imposed on poor-value energy tariffs.
SSE, formerly known as Scottish and Southern Energy, is Britain's second biggest energy supplier serving 7.77 million households, while Npower caters to 4.8 million.
SSE shares lifted more than 2% after the announcement, making it the biggest riser on the FTSE 100 Index.
Centrica, Iberdrola (SocttishPower), E.On and EDF make up the remainder of the Big Six.
All have also come under recent pressure from smaller rivals who have been taking customers and market share.
Innogy booked a half-year loss for Npower in August as it grappled with what it called "fierce competition and political pressure".
The German firm said it would attempt to counter "very tense" trading for the UK retail business by driving down costs, but admitted annual earnings would also be stuck in the red.
In July, SSE revealed it lost another 230,000 customer accounts as a result of households switching away from the Big Six to cheaper rivals as it blamed a "highly competitive" market.
Recommended for you

Sir Keir Starmer pledges publicly-owned energy company