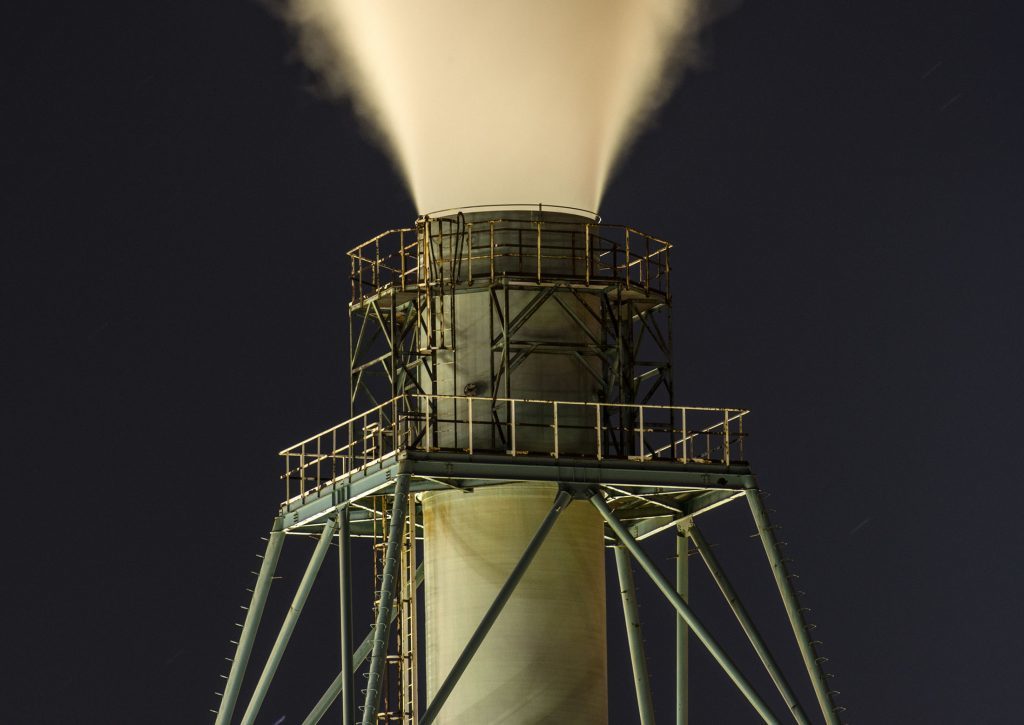 OPEC's in a quagmire, foreshadowing disappointment for oil bulls counting on the group and its allies extending output curbs by nine months, according to Goldman Sachs Group Inc.
Saudi Arabia's proposal to prolong cuts from their current expiration on March 31 through to the end of 2018 hasn't been endorsed by Russia, which provides the second-largest share of reductions, the bank said in a Nov. 27 note. Market data are pointing to an accelerating decline in crude stockpiles, which were the original target of the curbs when they were approved last year, it said.
The problem is that prices, time spreads and hedge fund positioning all reflect a high probability that the Saudi proposal is adopted at the Nov. 30 meeting, analysts including Damien Courvalin wrote in the report. Crude has risen more than 40 percent since June, and is near the highest level since 2015. If the outcome of the gathering doesn't meet expectations, prices could fall, according to Goldman.
"With the rhetoric not matching the logic for the first time in years, we believe that the outcome of this meeting is much more uncertain than usual," Courvalin wrote. "We believe that oil prices have overshot fundamentals and that price risks are skewed to the downside into Thursday's meeting."
Ministers begin arriving Tuesday in Vienna for the 173rd meeting of the Organization of Petroleum Exporting Countries. Brent crude traded at $63.39 a barrel at 10:08 a.m. London time, up about 43 percent from the lowest point of the year on June 21.
OPEC and several non-OPEC nations led by Russia agreed last year to cut output by a combined 1.8 million barrels a day starting January 2017 with the aim of reducing a global glut that had prompted the biggest price crash in a generation. Stockpiles in developed nations rose to as much as 188 million barrels above the five-year average in January, according to the International Energy Agency. That shrunk to 122 million by August.
Deal Outline
While OPEC and Russia have crafted an outline of a deal to extend oil production cuts to the end of next year, both sides are still hammering out crucial details, according to people involved in the conversations. Russian companies like state-owned Rosneft Oil Co. PJSC have been hurt by the deal because they have had to delay plans to develop new projects, according to a Nov. 26 research note from ESAI Energy LLC.
Saudi Energy Minister Khalid Al-Falih said Tuesday that it was too soon to talk about the duration of a potential extension. He said Saudi Arabia would listen to all parties to the cuts and reach an agreement in the interest of the market, consumers and producers.
Extending the cuts could also harm OPEC members in the long run, as higher prices will lure more investment into production from outside the group and its allies. U.S. drillers have added 18 oil rigs over the past three weeks, according to General Electric Co.'s Baker Hughes unit, and major oil companies recently reported further cost deflation for offshore megaprojects, Goldman said.
"In fact, the longer prices remain at current levels in the absence of new disruptions, the greater the downside risks" to 2019 prices, Courvalin said in the note. "First from higher non-OPEC supply and second from the realization by OPEC that their cuts or rhetoric have overshot, leading to a potentially more aggressive ramp up in production to not lose market share and revenues."