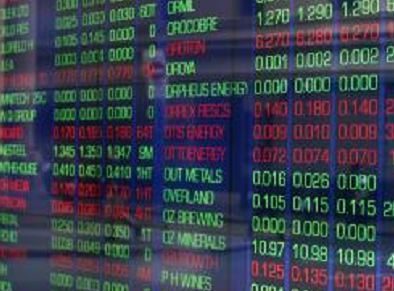 Oil prices were trading at three-and-a-half year highs on Thursday as investors cheered signs of stronger crude demand from China.
Brent crude prices rose to 66.28 US dollars per barrel in morning trading, marking the highest level since last May 2015.
Those gains eased slightly by the early afternoon, with oil prices trading around 65.95 US dollars per barrel.
Trading volumes were relatively low, but investors were excited by news that China had set strong oil import quotas for next year in a move that is expected to spur demand for global producers in 2018.
It is welcome news for international oil firms and crude producing states alike, having suffered the effects of floundering oil prices caused by a global supply glut.
But oil prices have been on an upward trajectory since the start of this year when Opec agreed to cut output for the first time since 2008.
They were joined by a group of major producers outside of the cartel, including Russia, Mexico, Azerbaijan and Oman, in a move that was meant to create a better balance between supply and demand.
The oil cartel has since agreed to extend an oil cap through to the end of 2018.
Together, those commitments helped bring oil prices up from around 56 dollars per barrel at the start of January.
Thursday's price rise was also supported by supply outages, including a recent blast that is expected to keep a Libyan pipeline out of action for at least a week.
The Forties pipeline, which carries 40% of North Sea oil and gas, has partially reopened after a crack was repaired, but is not expected to fully reopen until the new year.
However, buoyant commodity prices did little to prop up FTSE 100 oil producers.
Royal Dutch Shell's "B" shares were in the red, down 4p at 2,484p, while BP was trading lower by 0.9p at 517.8p.
Recommended for you
X

Aberdeen Asset Management 'not quite ready' to buy back into Petrobras