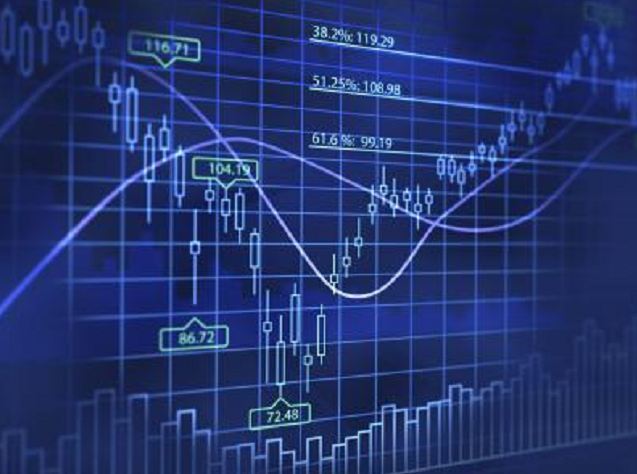 Big gains for technology and health care companies helped US stocks set records again on Wednesday.
Rising crude and heating oil prices also sent energy companies higher.
Chipmakers including Nvidia and Advanced Micro Devices made big gains while Intel skidded following news that its processors have a security flaw that could slow down computers.
Energy company Scana, which plunged after it cancelled a nine billion dollar nuclear project and started raising rates to cover its costs, jumped after Dominion Energy agreed to buy it for 7.9 billion dollars in stock.
Energy companies jumped for the second day in a row as oil prices, already at two-and-a-half-year highs, rose again.
One reason is that after a pipeline bombing in Libya last month and ongoing anti-government protests in Iran, investors are concerned that oil supplies will be interrupted.
"Something that's coming back into the market which we've been missing over the last few years is this geopolitical risk premium," said Nick Koutsoftas, portfolio manager at Cohen & Steers.
Investors did not worry that much about those risks in recent years because big stockpiles of oil had built up.
Those stockpiles are shrinking now, which has helped oil prices but also made them more vulnerable to surprises.
The Standard & Poor's 500 index rose 17.25 points, or 0.6%, to 2,713.06.
The Dow Jones industrial average added 98.67 points, or 0.4%, to 24,922.68.
The Nasdaq composite climbed 58.63 points, or 0.8%, to 7,065.53.
The Russell 2000 index of smaller-company stocks gained 2.56 points, or 0.2%, 1,552.58.
All four finished at record highs.
Benchmark US crude added 1.26 dollars, or 2.1%, to 61.63 dollars a barrel in New York. Brent crude, used to price international oils, picked up 1.27 dollars, or 1.8%, to 67.84 dollars a barrel in London.
Heating oil and natural gas prices have also climbed as severe cold gripped much of the US.
Heating oil rose three cents to 2.09 dollars a gallon, and it is up 12 cents since December 22.
Natural gas slid five cents to 3.01 dollars per 1,000 cubic feet, and it is up 34 cents over that time.
In other commodities trading, wholesale gasoline added three cents to 1.80 dollars a gallon.
Technology companies rose further. Chipmaker Nvidia gained 13.12 dollars, or 6.6%, to 212.47 dollars. Alphabet, Google's parent company, climbed 18.31 dollars, or 1.7%, to 1,091.52 dollars. IBM added 4.24 dollars, or 2.7%, to 158.49 dollars.
Intel slumped after British technology site The Register reported a security problem that affects Intel's processors, and said fixing the problem could slow down computers that use them.
Intel said it was working to patch the problem and the average computer user would not experience a significant slowdown as the flaw was fixed. It also said the problem was not limited to its products.
Its stock lost 1.59 dollars, or 3.4%, to 45.26 dollars in the highest trading volume in more than four years.
Other chipmakers traded higher, but analysts were not sure the problem could threaten Intel's sales.
Dominion Energy agreed to buy Scana in a deal that expands the Richmond, Virginia-based company's business in the Carolinas.
Dominion Energy is valuing the deal at about 7.9 billion dollars plus 6.7 billion dollars in debt.
Scana soared 8.78 dollars, or 22.6%, to 47.65 dollars and Dominion dropped 3.09 dollars, or 3.8%, to 77.19 dollars.
Scana traded above 70 dollars a share in June but plunged after Scana and partner Santee Cooper said they were abandoning construction of two nuclear reactors.
They blamed the project failure on the bankruptcy of contractor Westinghouse. The end of the project and Scana's rate hikes led to harsh criticism and multiple government investigations, and the heads of both Scana and Santee Cooper stepped down.
Money transfer company MoneyGram International plunged 1.20 dollars, or 9%, to 12.11 dollars after US regulators blocked the sale of the company to Ant Financial Services Group.
It is not clear why the 1.2 billion dollar deal was rejected by the Committee on Foreign Investment in the United States, which reviews proposed foreign acquisitions of US companies on national security grounds. Ant Financial is linked to Alibaba and its chairman, Jack Ma.
Consumer products company Spectrum Brands said it would try to sell its batteries and appliances businesses.
Spectrum, which makes Rayovac and Kwikset, wants to concentrate on its other divisions: hardware and home improvement, global auto care, global pet supplies and home and garden. The stock climbed 9.58 dollars, or 8.8%, to 118.94 dollars.
Bond prices rose after a sharp drop the day before. The yield on the 10-year Treasury note fell to 2.45% from 2.46%.
Recommended for you

Truss drafts £130bn plan to freeze UK energy bills