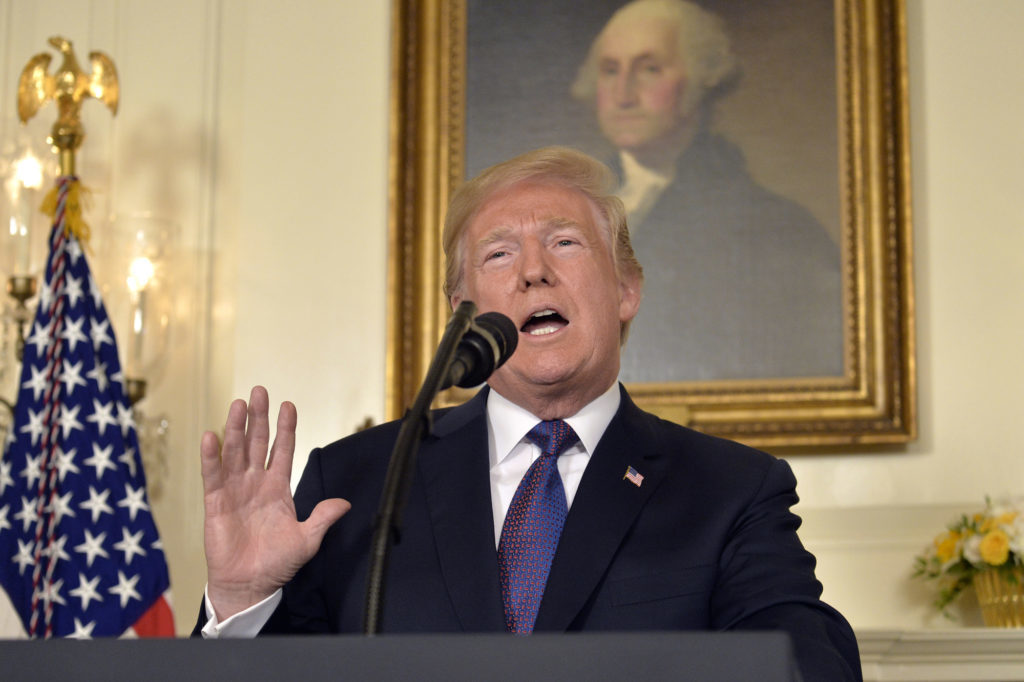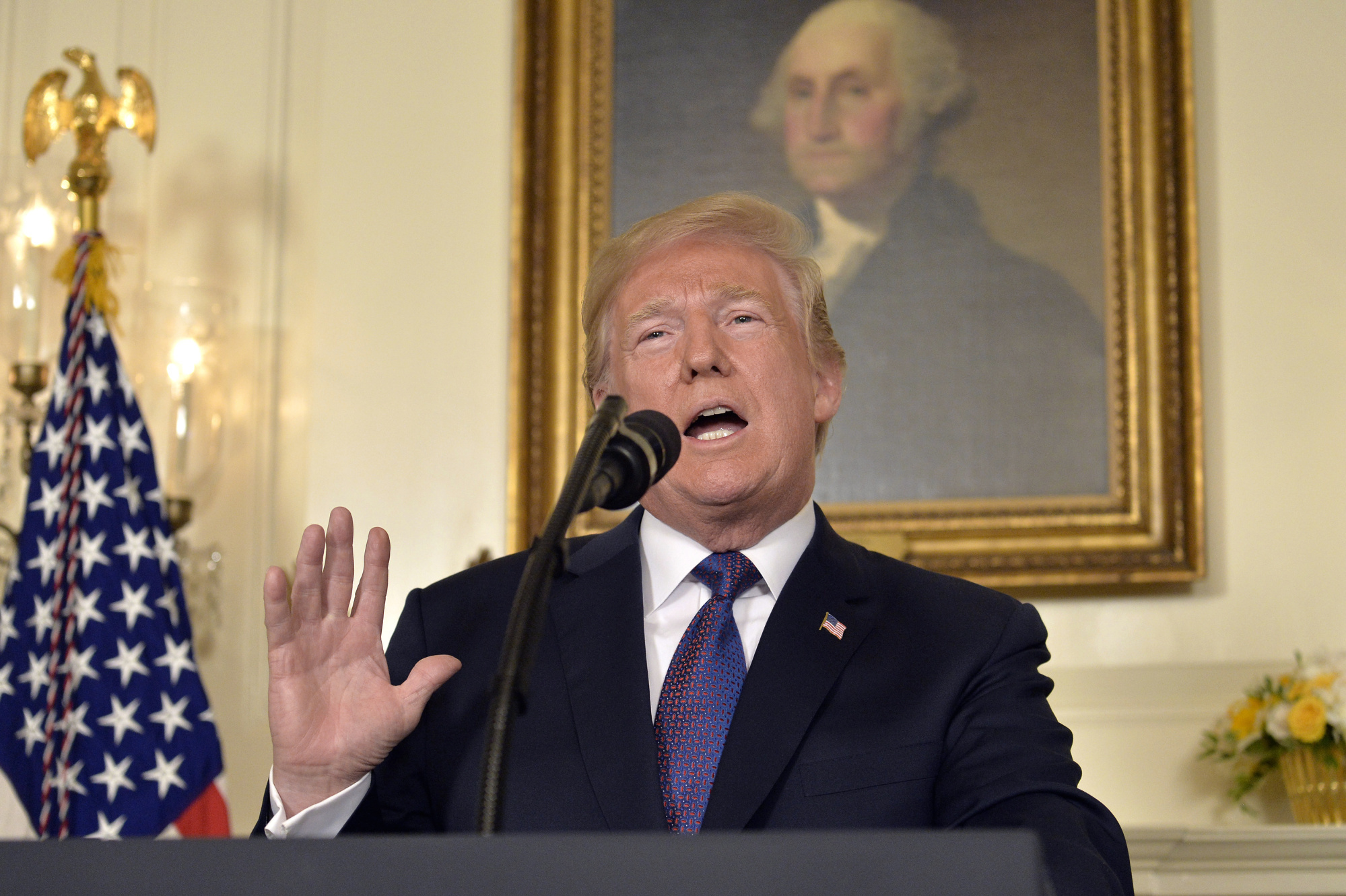 Oil prices sank on Tuesday as traders awaited news on whether the US would remain in the Iranian nuclear deal.
Addressing the world from the White House, Trump officially backed out of the deal at 7.20pm UK time.
US President Donald Trump has openly criticised the agreement, which was pushed through by his predecessor Barack Obama, and he is due to announce his decision on the deal at 7pm UK time.
Uncertainty over Mr Trump's intentions hit Brent crude, with prices falling 1.3% to 74.537 US dollars per barrel.
Fiona Cincotta, senior market analyst at City Index, said: "Oil is the big story.
"Trump is widely expected to scrap the deal, and reimpose sanctions, including sanctions targeting Iran's oil.
"However, confusion from a report earlier in the day has ensured oil traders have had a roller coaster ride across the session ahead of the announcement."
The FTSE 100 closed the day flat at 7565.75, while the pound fell against the US dollar by 0.18% to 1.353. Against the euro, the pound rose 0.27% to 1.140.
In Germany, the Dax dropped 0.28% to 12912.21, and the Cac 40 in France was also down, falling by 0.17% to 5521.
Shire's shares rose to the top of the FTSE 100 when it emerged Takeda had reached a takeover deal for the firm, valuing it at £46 billion.
The boards of both firms finalised the terms of the deal, settling on an offer of £49.01 per Shire share. Takeda said it represents a premium of around 64% compared with the price of its shares in late March, when rumours of Takeda's interest began to swirl.
Recommended for you

Iran may drain offshore crude oil cache if nuclear deal reached