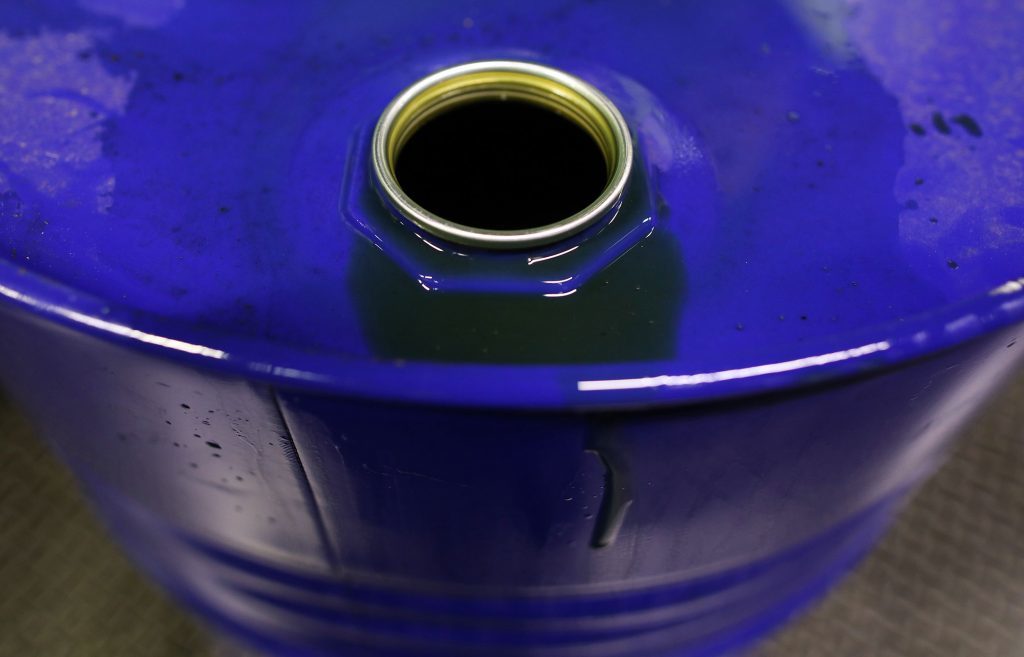 Oil rose to $80 a barrel in London for the first time since 2014 as U.S. crude inventories fell and traders braced for the impact of renewed sanctions on OPEC member Iran.
Crude has rallied this month on concern that President Donald Trump's decision to quit an international accord with Iran and reimpose sanctions will strain global supplies just as markets are already tightening. The glut that had weighed on prices for the past three years has finally been eliminated, thanks to strong demand and output cuts by other producers in OPEC, the International Energy Agency said on Wednesday.
Oil's advance to $80 brings it to the level that OPEC's biggest member, Saudi Arabia, is reportedly seeking to cover the cost of weighty domestic spending commitments. However the IEA — which advises oil-consuming nations — has warned that prices are high enough to hurt consumption, and trimmed its forecasts for demand growth.
"Supply concerns are top of mind after the U.S. left the Iran nuclear deal," said Norbert Ruecker, head of macro and commodity research at Julius Baer Group Ltd. in Zurich. "The geopolitical noise and escalation fears are here to stay."
Brent for July settlement rose as much as 90 cents to $80.18 a barrel on the London-based ICE Futures Europe exchange, the highest since November 2014, and traded for $79.79 at 11:13 a.m. local time. The global benchmark crude traded at a $7.68 premium to West Texas Intermediate crude for delivery the same month.
WTI's June contract traded at $72.06 a barrel on the New York Mercantile Exchange, up 57 cents, after climbing 18 cents on Wednesday. Total volume traded was 41 percent above the 100-day average.
Futures for September delivery on the Shanghai International Energy Exchange gained 1.9 percent to 481.9 yuan a barrel, rising for a third day.
See also: Russia's OPEC Deal Dilemma Worsens as Idled Crude Capacity Grows
U.S. crude stockpiles slipped for a second week as the summer driving season approaches, government data showed on Wednesday. Inventories fell 1.4 million barrels, while domestic production rose to 10.7 million barrels a day, the Energy Information Administration said. Gasoline stockpiles also shrank last week by 3.79 million barrels, the EIA reported.
Members of the Organization of Petroleum Exporting Countries, including Saudi Arabia, Kuwait and the United Arab Emirates, said they have enough capacity to fill in any supply gap if renewed sanctions curtail Iran's exports. Still, Goldman Sachs Group Inc. said OPEC won't proactively replace the lost barrels, given its current narrative that the market isn't fully re-balanced.
Oil-market news:
Gasoline futures were up 0.4 percent at $2.2596 a gallon, the highest since October 2014. Since the European Union is unlikely to follow the U.S. in re-imposing sanctions on Iran, the overall impact on the Persian Gulf state's exports will be "far more muted" than in the past, tanker tracker Petro-Logistics said in a note.
Recommended for you
X

UK Government unveils support package for fracking industry