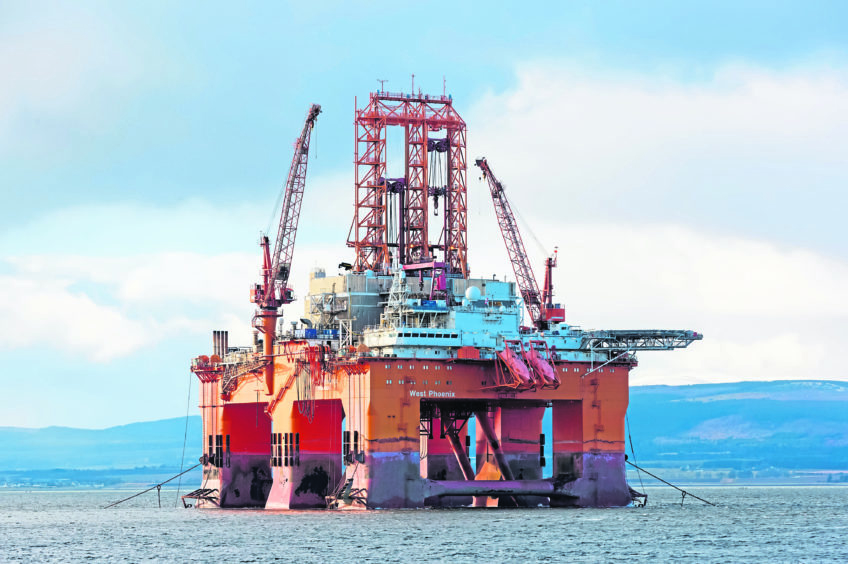 Westwood Global Energy reports that there were five active exploration wells and two active appraisal wells as of June 25. Since the last report, six wells have spudded and four have completed.
North Sea
Lundin's 16/1-31 S well, which spudded on March 10, targeted the Triassic Jorvik prospect and was sidetracked in-line with the pre-drill plan as well 16/1-31 A on May 11, to target the Basement Tellus Øst prospect. On June 20 Lundin said both wells were successful in discovering oil, with combined post-drill resources in the range 4-37 mmboe. Both discoveries are in the Greater Edvard Grieg area.
Aker BP batch spudded the Hornet Main exploration well 15/6-16 S on 14 May and the Freke-Garm Main exploration well 15/6-15 on May 18 with the Deepsea Stavanger rig. The Hornet Main well is targeting the Middle Jurassic with secondary potential in the Upper Triassic and Paleocene. Pre-drill resources are estimated by the operator in the range 14-137 mmboe. The Freke-Garm Main exploration well 15/6-15 was targeting prospectivity at the same levels, with pre-drill resources of 16-81 mmboe, but was abandoned as a dry hole on June 2.
On May 27 Equinor spudded the 16/1-30 S Lille Prinsen Outer Wedge appraisal well with the West Phoenix. The well is targeting a structure adjacent to the 2018 16/1-29 S Lille Prinsen well, which made an oil discovery in Zechstein carbonates with estimated resources of 7-35 mmboe and is aiming to prove additional resources in the Jurassic, Triassic and Permian.
Equinor spudded exploration well 16/5-7 on the Klaff prospect on June 12 with the Transocean Spitsbergen with a location adjacent to the southwestern extent of the Johan Sverdrup field, to which it will be tied-back in the event of success. Aker BP has reported pre-drill resources in the range of 50-372 mmboe with objectives in the
Jurassic, Triassic and Permian clastics and carbonates.
Aker BP's Rumpetroll exploration well 24/9-13 was spudded on June 16 and is targeting the same Eocene injectite play as its recent Frosk discovery. Pre-drill resources have been reported in the range of 45-148 mmboe and in the success case it is expected to be tied-back to the Alvheim FPSO.
Norwegian Sea
Equinor's 6507/3-13 Snadd Outer Outer well was spudded on April 27, targeting the Upper Cretaceous Lysing Formation and Upper to Lower Cretaceous Lange Formation. In mid-June it was announced that the well was successful in making a discovery in both the Lysing and Lange Formations, with estimated resources of 7 mmboe and 24.5 mmboe, respectively. An appraisal sidetrack was attempted but junked for operational reasons and the well programme completed on June 7.
On May 31 OMV and partners DNO, Equinor and Spirit Energy spudded appraisal well 6506/11-11 S with the Deepsea Bergen targeting the Middle Jurassic and Lower Cretaceous Iris and Hades discovery made in 2018 with well 6506/11-10 S. Current resources are estimated at 639 bcf gas and 26 mmbbl liquids (133 mmboe). The initial well is expected to have duration of between 75 and 120 days, depending on the result.
Cairn spudded its Lynghaug exploration well on June 20 with the Transocean Arctic, targeting pre-drill resources of c. 70 mmboe in Lower Jurassic fluvial sands in a fault block structure that in the event of success will be tied-back to the Norne FPSO.
Barents Sea
Equinor spudded the Korpfjell Deep exploration well 7335/3-1 on May 13 with the West Hercules semi-submersible rig. The well targeted the Middle-Lower Jurassic and Triassic intervals in a faulted four-way dip closed structure but was abandoned as a dry hole on June 15. The rig then moved to drill Equinor's Sputnik exploration well 7324/6-1 which spudded on June 18. The well is targeting Triassic Snadd Formation sands with a secondary objective in the Middle Jurassic Stø Formation and has an estimated duration of around 40 days.
Recommended for you

2024: A lost year for North Sea FIDs?