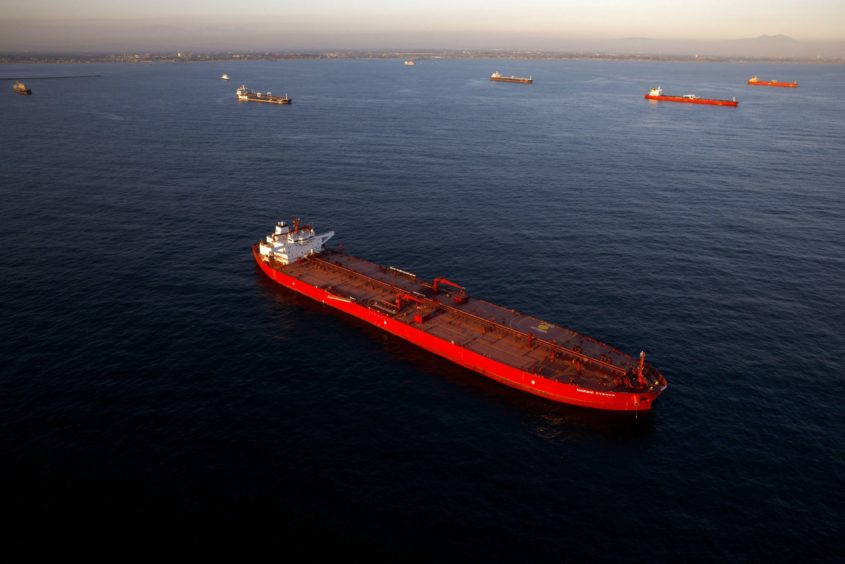 Oil is heading for a third weekly gain on signs the market is slowly rebalancing as major producers cut supply and consumption recovers after a historic collapse in demand due to the coronavirus.
Futures in New York are up 13% this week after closing above $27 a barrel on Thursday for the first time in over a month. China's industrial output increased in April for the first time since the outbreak, signaling economic recovery aided by government stimulus efforts. Meanwhile, Saudi Arabia has slashed supply to its customers in the U.S., Europe and Asia as OPEC and its allies reduce production by almost 10 million barrels a day.
"Market sentiment has turned cautiously constructive since the end of April and I expect it to remain as such unless there are major setbacks in terms of infection rates," said Vandana Hari, founder of Vanda Insights in Singapore. Demand expectations will remain "fragile with a nervous eye on how economies fare in reopening," she said.
Prices
West Texas Intermediate for June delivery gained 1.5% to $27.96 a barrel on the New York Mercantile Exchange as of 1:38 p.m. Singapore time after surging 9% on Thursday
Brent for July settlement climbed 2.3% to $31.85 after advancing 6.7% in the previous session
Crude futures increased 5.7% to 259.2 yuan a barrel on the Shanghai International Exchange on Friday
Industrial output in China rose 3.9% from a year earlier, reversing a drop of 1.1% in March, data showed Friday. In spite of the improvement, the Chinese economy "hasn't returned to normal level," said Liu Aihua, a spokeswoman for the National Bureau of Statistics.
Global oil production is on track for a historic decline this month to the lowest level in nine years, according to a monthly report from the IEA on Thursday. The agency boosted its 2020 demand estimate by 700,000 barrels a day, but it still remains set for an annual plunge of 8.6 million a day, or about 9%.
Read: Oil Likely to Avoid Repeat of April's Negative Price Shock
The market recovery remains fragile. Over 30 tankers laden with Saudi Arabian oil are set to reach the the U.S. in May and June, according to ship-tracking data compiled by Bloomberg, putting fresh pressure on storage just as a glut in America shows signs of easing
Recommended for you

Oil powers ahead as critical OPEC+ meeting looms, markets rally