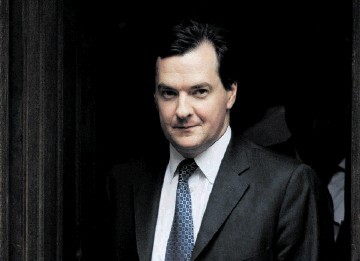 Chancellor George Osborne has received a stark reminder of the oil and gas sector's importance to the UK economy after a dip in North Sea output led to a shock rise in Treasury borrowing.
Official figures published yesterday showed that the UK Government borrowed £600million in July to cover an unexpected budget shortfall. The gap compares to a £2.8billion surplus in the same month last year. Analysts had predicted a £2.5billion surplus.
A fall in oil and gas production – including the temporary closure of Total's Elgin platform due to a gas leak – contributed to a near-20% drop in corporation tax receipts and played a major role in the deficit.
Treasury figures showed £900million of the £1.7billion shortfall in corporation tax related to the oil and gas sector. Last night, industry leaders attributed the North Sea production fall to years of "instability" in the tax system.
The Office for National Statistics report also showed government spending rose by 5.1% on the previous year, mainly on welfare. The findings represent a fresh blow to the Westminster coalition's economic strategy, triggering renewed fears that it would struggle to meet Mr Osborne's deficit reduction targets. Rachel Reeves, Labour's shadow chief secretary to the Treasury, said: "This is a damning indictment of a chancellor who promised to secure the recovery and get the deficit down."
A Treasury spokesman said: "Tax receipts are coming in below forecast but this is mostly explained by the weakness in corporation tax, especially from North Sea oil production. The government remains committed to the credible plan we have set out to deal with Britain's debts, and today's numbers emphasise how risky it would be to deliberately increase borrowing."
Malcolm Webb, chief executive of North Sea industry body Oil and Gas UK, said: "The dramatic fall in oil and gas production last year and consequent lower-than-anticipated tax revenue is very concerning.
"It can be attributed in no small part to the history of instability in UK oil and gas taxation resulting in lower investment in earlier years, meaning very few new fields started producing last year.
"In addition to this, several unexpected stoppages were required to maintain the integrity of the existing fields.
"All of this serves to underline the importance of unlocking new investment in projects in and around those existing fields."
Recommended for you

Budget: Chancellor must 'wake up' to damage to oil and gas industry