The London market struggled to find direction today despite more emergency support for the global economy.
Japan's central bank followed the lead of the US Federal Reserve in increasing its fund of asset purchases to £430billion, from £354billion, in a bid to counter the strength of the yen.
The FTSE 100 Index closed 20.3 points higher at 5,888.5 after having rallied to a six-month high last week – following the Fed's move – and then succumbed to losses from profit-taking on Monday and Tuesday.
United Utilities was near the top of the risers' board today amid talk of a possible takeover.
United shares were 19.5p higher at £7.27, valuing the company at just under £5billion, while the speculation helped Severn Trent lift 11p to £17.19.
There was also an improvement of 2% for bomb detection and medical devices firm Smiths after a better-than-expected 7% rise in underlying full-year profits to £497million.
While a raft of exceptionals meant the bottom-line figure was lower, shares rose 12p to £10.54 as investors cheered a second half revenue recovery at the group's detection unit.
Other big risers in the Footsie included Weir Group up 50p at £18.24, Rexam ahead 10p at 434.6p and Fresnillo up 39p at £18.68.
Insurer Aviva was the leading FTSE 100 faller – off 3%, or 11.5p to 333.4p – as investors continued to reassess the company's prospects in the wake of broker downgrades from two leading City firms earlier this week.
Admiral was off 17p at £10.90, Petrofac slid 21p to £16.22 and Tullow Oil shed 18p at £13.93.
Outside the top flight, platinum producer Lonmin was 1.5p higher at 651.5p after it agreed a deal with striking miners in South Africa that should allow them to return to work tomorrow.
French Connection fell 8%, or 2p to 23p after it reported £6.3million of half-year losses, axed its dividend and warned it would remain in the red in the current financial year.
Online rival ASOS rose 14%, or £2.89 to £23.30 after a better-than-expected 15% year-on-year rise in UK sales during the quarter to August 31.
Stuart Lamont, of investment manager and financial planning specialist Brewin Dolphin in Aberdeen, noted SSE up 1.9% at £14 and Lloyds Banking Group lifting 1.7% to 39.5p as well as Aggreko falling 0.8% to £23.73 and EnQuest off 0.6% at 120.1p.
Recommended for you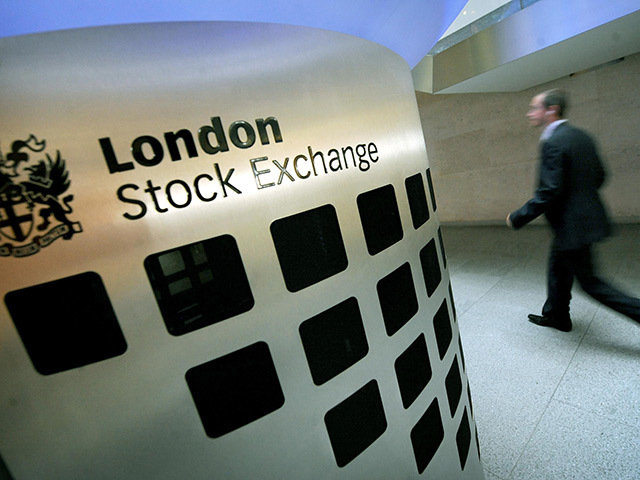 Surge in energy stock helps push FTSE 100 to two-month high